Explosion at Carmel, Indiana, high school injures 2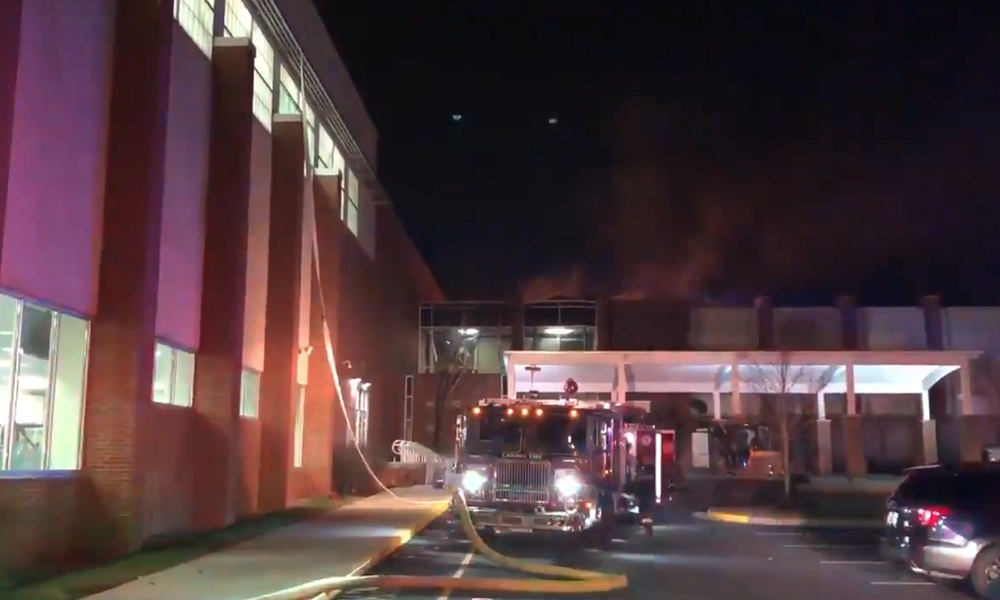 Firefighters in Indiana are at the scene of an explosion and fire at Carmel High School in Hamilton County, local officials say. At least 2 people were injured, but none of them are students.
The incident happened just after 6 p.m. on Wednesday when crews were called to Carmel High School, which is located in Carmel, just north of Indianapolis. It happened in a mechanical room on the second floor.
"Crews have at least two patients, one with severe burns. Interior crews have heavy interior damage in a stairwell," the fire department said. The victims were identified as a school employee and a contractor.
The fire was under control at 6:45 p.m.
The explosion happened while routine maintenance work was being performed in the mechanical room, according to fire officials. The exact cause of the explosion was not immediately known.
Students were sent to stadium locker rooms and parents should go there to pick them up, officials say. The Carmel Aquatics Center has been closed for the remainder of the evening.
@CFD911runs Gas explosion at Carmel High School tonight. Glad the building was mostly empty. This could have been much worse. pic.twitter.com/Ztgc4zGXJj

— John Phelan (@JohnPhelan) December 27, 2018