Explosion at restaurant in northern Japan injures at least 42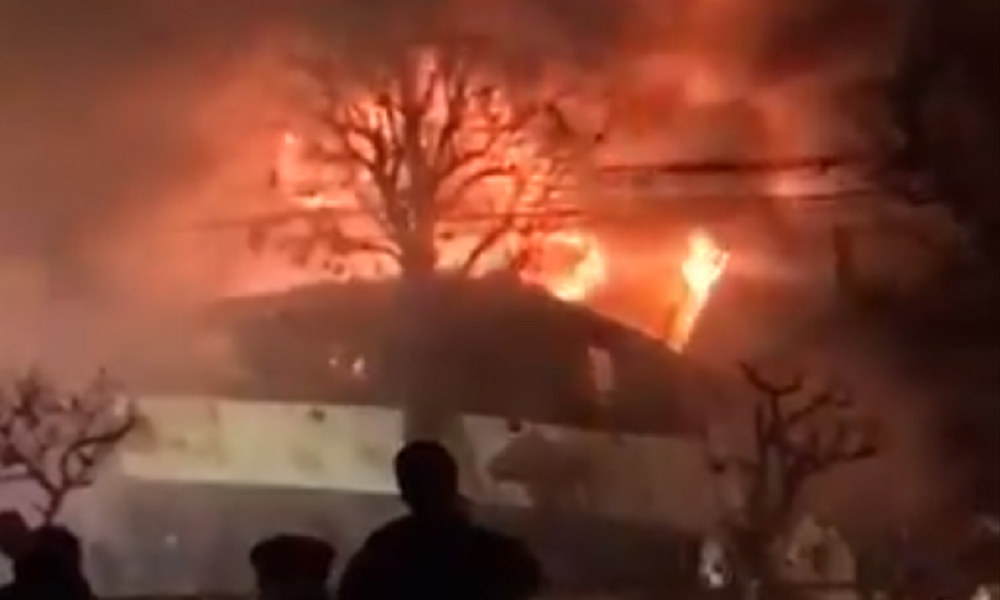 A large explosion has ripped through a busy restaurant in the northern Japanese city of Sapporo, causing a massive fire and destroying most of the building, local officials say. At least 42 people were injured.
The accident happened at about 8:30 p.m. local time on Sunday when a large explosion occurred at the restaurant and bar, which is located in the city's Toyohira district. It may have been caused by a gas leak.
Footage from the scene showed a large fire burning at the site and the two-story building appears to have partially collapsed. Nearby buildings were damaged and windows up to 100 meters (328 feet) away were blown out.
At least 42 people were injured and taken to area hospitals, according to Japanese broadcaster NHK. A large number of emergency services remained at the scene on early Monday but there were no reports of missing people.
The restaurant, Umisakura, is just a short walk from the Hiragishi subway station. It is located in a busy area that is home to many restaurants, bars, shops, and other businesses.
平岸の居酒屋がガス爆発して火災も起きました。
周辺は封鎖されてます。
平岸駅すぐ近くです。 pic.twitter.com/7zDvRXU1LQ

— Yuta Morochi (@yutamorichi) December 16, 2018
札幌の豊平区平岸駅前の飲食店でガス爆発か?

けが人複数いる模様( •́ω•̀ ) pic.twitter.com/V4Z23UbJbN

— わし@猫もふ不足 (@washihoshi) December 16, 2018
平岸の居酒屋が爆発したらしい、
怖い、、、!
拾い画? pic.twitter.com/1uChOlOmk1

— かなえしゃん (@ka7e_maaa) December 16, 2018