U.S. Secretary of Defense Jim Mattis to step down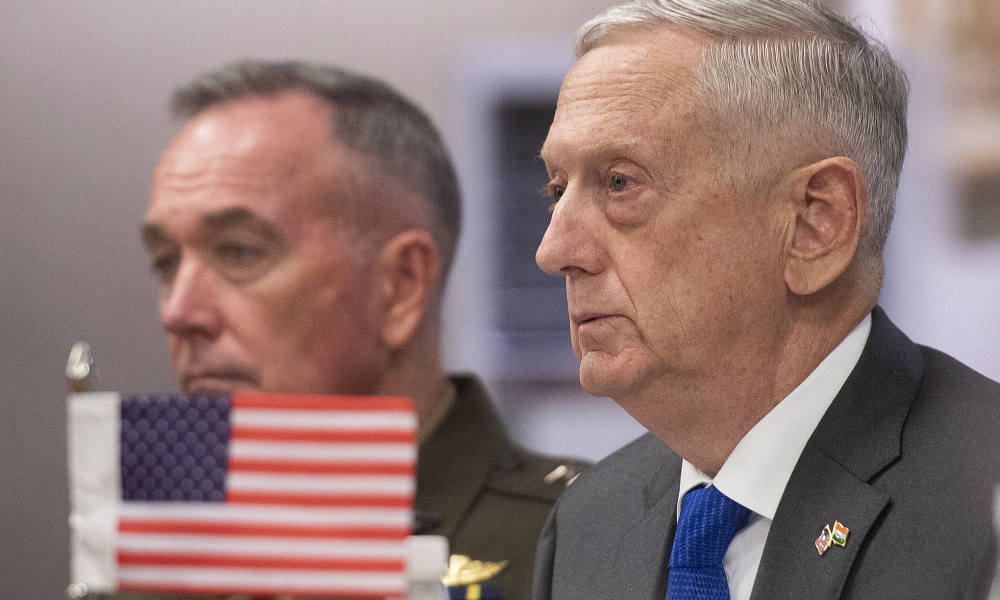 U.S. Secretary of Defense Jim Mattis has submitted his resignation, telling President Donald Trump on Thursday that their views are not aligned, just a day after Trump's surprise announcement on U.S. troops in Syria.
Trump announced in a statement on Twitter that Mattis would be retiring at the end of February, but a letter from Mattis to Trump points to a difference in their views as the reason for his sudden departure.
"My views on treating allies with respect and also being clear-eyed about both malign actors and strategic competitors are strongly held and informed by over four decades of immersion in these issues," Mattis said. "We must do everything possible to advance an international order that is most conducive to our security, prosperity and values, and we are strengthened in this effort by the solidarity of our alliances."
"Because you have the right to have a Secretary of Defense whose views are better aligned with yours on these and other subjects, I believe it is right for me to step down from my position," Mattis continued. "The end date for my tenure is February 28, 2019, a date that should allow sufficient time for a successor to be nominated and confirmed."
Trump said on Twitter that Mattis will retire with distinction when he leaves at the end of February. "A new Secretary of Defense will be named shortly. I greatly thank Jim for his service!" Trump added in a tweet.
The news came just a day after Trump announced his intention to withdraw U.S. troops from Syria, a decision that took members of his own administration by surprise. It was also reported on Thursday that Trump is considering to withdraw a significant number of troops from Afghanistan.