Ship explosion in the Kerch Strait near Crimea kills 11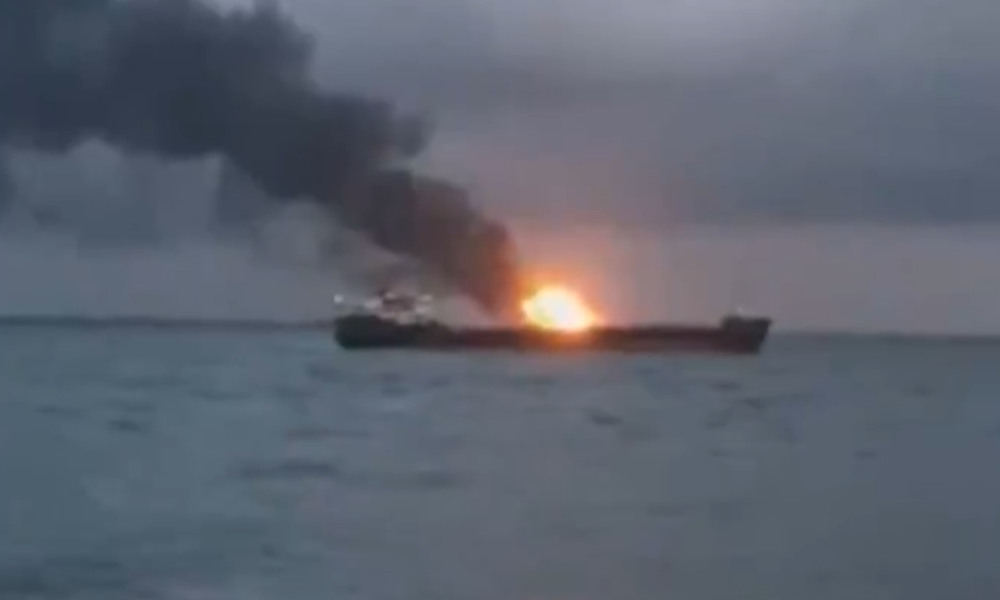 Two ships in the Kerch Strait near Crimea caught fire on Monday when an explosion occurred, forcing crew members to jump into the sea, officials say. At least 11 people were killed.
The explosion happened on late Monday afternoon when a vessel transporting liquefied natural gas was transferring cargo to another ship south of Crimea, according to Interfax.
A total of 31 crew members were on board the Tanzania-flagged vessels, including citizens from India and Turkey. Some of them were forced to jump into the sea to escape the flames.
Eleven bodies were recovered by 9:30 p.m. and 8 others remain unaccounted for. Interfax said 12 crew members were rescued, some of whom were suffering from burns and hypothermia.
The cause of Monday's explosion was not immediately known.
У входа в Керченский пролив горят два судна. Предположительно, на одном из них под флагом Танзании прогремел взрыв. К месту ЧП сейчас на помощь идет буксир pic.twitter.com/jyJ4p9YQ4b

— НТВ (@ntvru) January 21, 2019