Ex-Obama housing chief Julian Castro running for president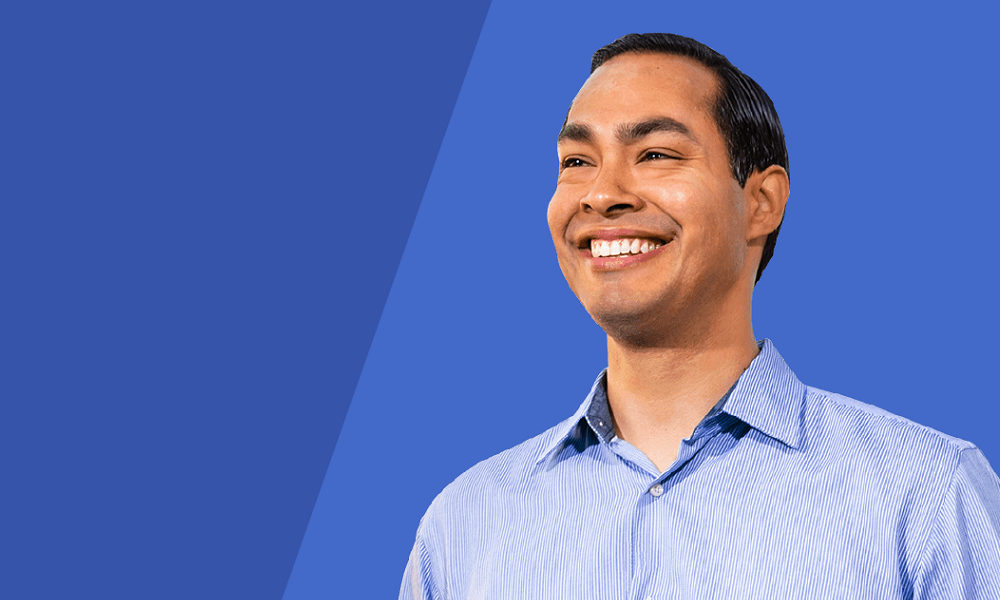 Former U.S. Housing and Urban Development Secretary Julián Castro announced on Saturday that he is running for president in 2020, becoming the second prominent Democrat to do so.
Castro, who was mayor of San Antonio, Texas, before he was chosen to lead the federal housing agency, announced his candidacy at an event in his hometown neighborhood, the westside of San Antonio.
Castro, the grandson of a Mexican immigrant, is the first Hispanic politician to enter the Democratic race for the White House. He was introduced by his mother, Rosie Castro, and joined by his wife Erica and their two children.
"When my grandmother got here almost a hundred years ago," he said, "I'm sure she never could have imagined that just two generations later, one of her grandsons would be serving as a member of the United States Congress and the other would be standing with you here today to say these words: I am a candidate for President of the United States of America."
Castro's first trip as a candidate will be to Puerto Rico, where he will address the Latino Victory Fund and meet with local residents who are still struggling to recover from Hurricane Maria. He then travels to New Hampshire, the site of one of the first Democratic primaries.
"I'm running for president because it's time for new leadership. Because it's time for new energy. And it's time for a new commitment to make sure that the opportunities I've had are available for every American," he said.
Castro added: "In the years to come, we must go forward as one nation, working toward one destiny. And that destiny is to be the smartest, the healthiest, the fairest, and the most prosperous nation on Earth. .. Demanding anything less is a failure of vision."
Castro's twin brother, U.S. Congressman Joaquin Castro, will serve as his campaign chairman.
Castro is the second prominent Democrat to announce a run for the White House in 2020, following Friday's announcement by U.S. Congresswoman Tulsi Gabbard. Others will join them soon and the field of Democratic candidates is likely going to be crowded as they challenge President Donald Trump, who is running for re-election.