Gunmen attack hotel complex in Nairobi, killing at least 15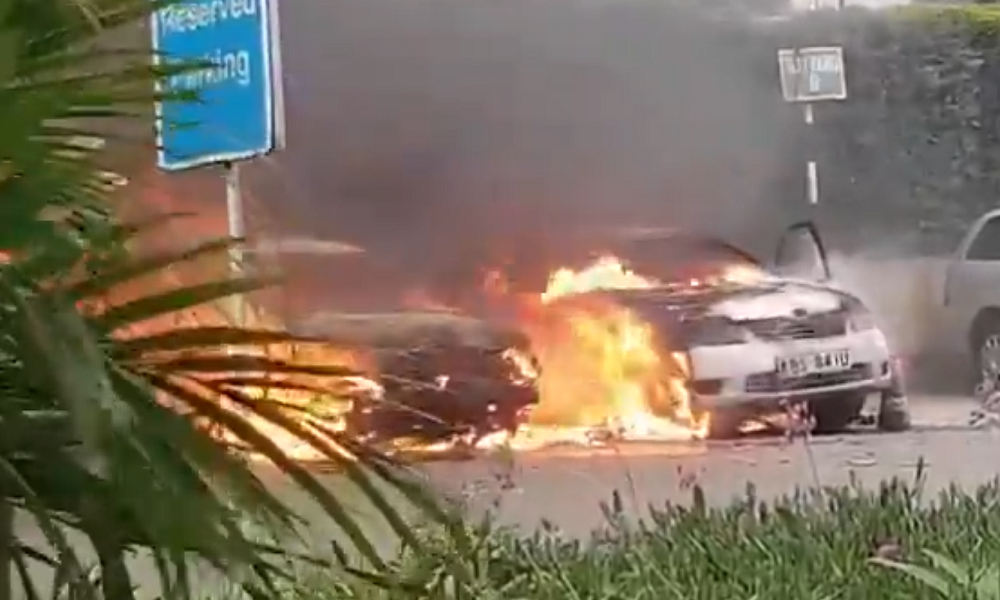 Gunmen have attacked the 14 Riverside complex in the Kenyan capital of Nairobi, killing at least 15 people and injuring dozens more, officials say. The attack is ongoing and an unknown number of victims remain trapped.
Click here to watch local TV coverage.
The attack began just after 3 p.m. local time on Tuesday when a group of gunmen arrived in two vehicles at the 14 Riverside complex, which is home to the Dusit Hotel, restaurants, and other businesses.
Loud explosions were heard as a suicide bomber blew himself up and two cars burst into flames. It was followed by heavy gunfire as scores of people tried to flee from the area.
"Security and emergency forces immediately responded to the incident and have cordoned off the area," Police Inspector General Joseph Boinnet said. "We are aware that armed criminals are holding up in the hotel and specialist forces are now currently flushing them out."
Several floors of the hotel were cleared and officials announced that the situation was under control, but sporadic gunfire could still be heard on early Wednesday morning, indicating that the attack was ongoing.
A mortuary worker told Reuters that at least 15 people were killed, including 2 men from the U.S. and Britain. An emergency worker said just before 2 a.m. that "multiple" victims were still trapped inside the complex.
The al-Qaeda-linked militant group Al-Shabaab, which is seeking to take control of Somalia to impose a strict interpretation of Sharia law, claimed responsibility for Tuesday's attack.
In September 2013, Al-Shabaab gunmen stormed the Westgate shopping mall in Nairobi, opening fire with assault rifles and throwing grenades at terrified shoppers. A number of people were taken hostage, leading to a four-day siege. Nearly 70 people were killed.
UPDATE on the situation at Dusit D2, 14 Riverside, Westlands, Nairobi (@johnallannamu) pic.twitter.com/mFFOLyv2Rm

— Africa Uncensored (@AfUncensored) January 15, 2019
BREAKING: Attack underway at a complex housing the Dusit Hotel and other businesses in Nairobi https://t.co/0dMrhH81hL pic.twitter.com/ofKIEbbMAb

— BNO Newsroom (@BNODesk) January 15, 2019
Looks like Recce squad have arrived. Still lots of intermittent shooting, and burning cars still exploding. Eyewitness claims he saw 4 armed men enter and start shooting pic.twitter.com/9ipniRaI8x

— FERDINAND OMONDI (@FerdyOmondi) January 15, 2019