New York Amber Alert: Seniya Benitez abducted from the Bronx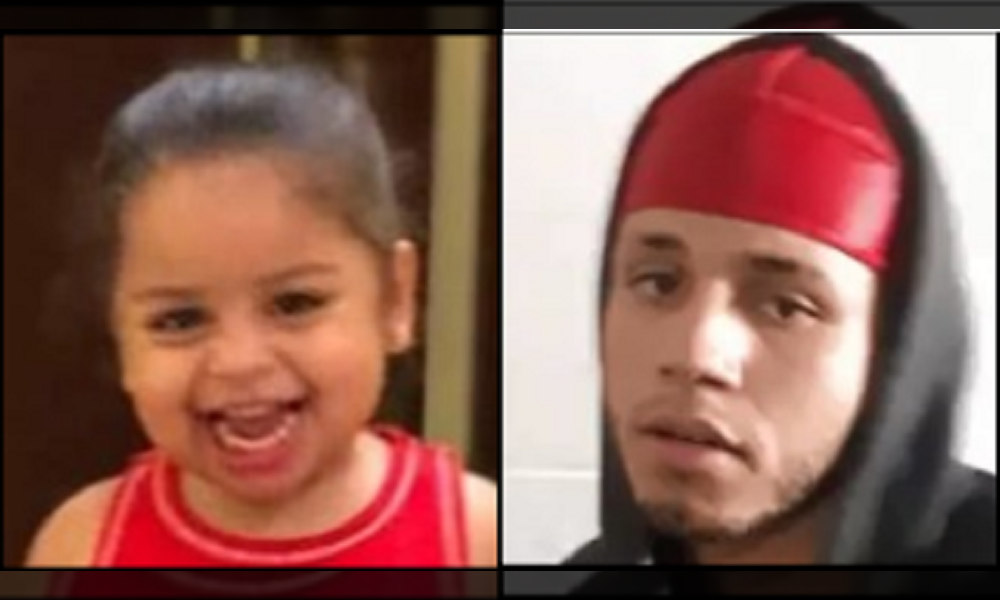 UPDATE: The amber alert has been canceled. Seniya was found safe and the suspect was taken into custody.
A New York Amber Alert has been issued for 2-year-old Seniya Benitez after she was allegedly abducted from the Bronx by her father, local officials say. Anyone with information is urged to call 911 immediately.
The incident happened at 7:30 p.m. on Tuesday when Seniya was allegedly taken near Gleason Avenue in the Bronx. It happened after her father got into a fight with her grandmother, who has custody of the child.
"He came to visit the child and to help my daughter, because I was in the hospital, and when I came home, I got into a verbal argument with him, and he threw me on the floor and kidnapped her," Maria D'Amore, the child's grandmother, told CBS NY. "He told his friend to tell the cops that he's never bringing her back. Nobody knows where he is."
The suspect has been identified as Christian Benitez, a 21-year-old Hispanic male with short, black hair and brown eyes, standing 5 feet 5 inches tall and weighing 160 pounds. He was last seen wearing a black hooded sweatshirt, black jeans, and black sneakers.
Christian and the child were last seen traveling on the 6 Train at Castle Hille Avenue, but it's unknown where they may be heading.
Seniya is described as a 2-year-old Hispanic female with straight, black hair and brown eyes. She is non-verbal with autism and was last seen wearing pajamas, a blue jacket, and no shoes, according to the amber alert.
Anyone who sees Seniya or Christian is urged to call 911 immediately, or call the NYPD at (866) NYS-AMBER if you have any other information that could help investigators.