Heavy gunfire erupts near San Juan in Puerto Rico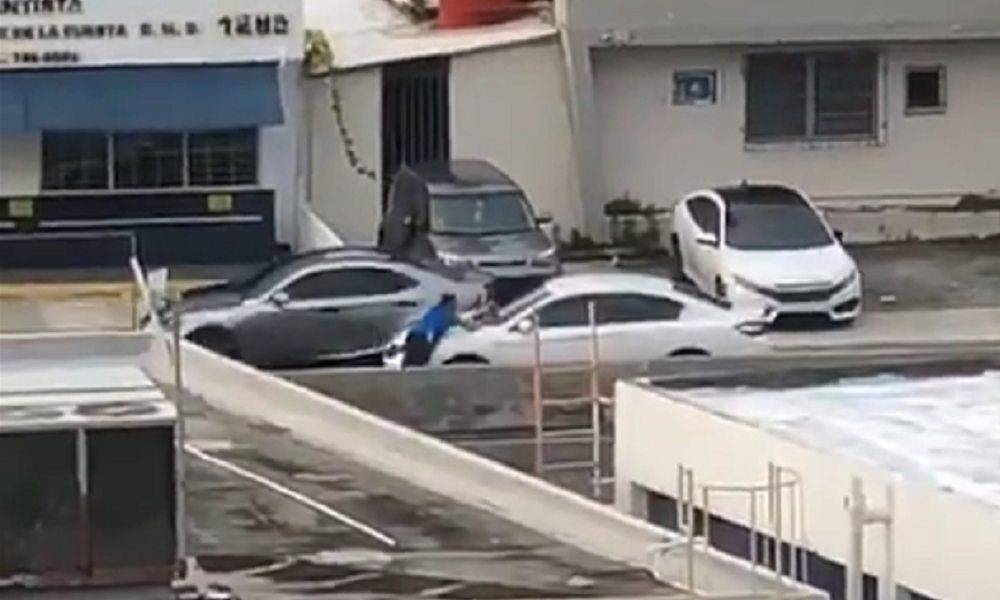 Heavy gunfire erupted in a popular tourist area near San Juan in Puerto Rico on Sunday morning, killing one person and injuring another in a shooting that is linked to organized crime, officials and witnesses say.
It happened just before 8:45 a.m. local time on Sunday when several people opened fire in front of businesses along a busy street in Isla Verde, a community just outside the capital and close to the international airport.
Video shared on social media showed cars passing by as gunmen exchanged fire in broad daylight. Both handguns and automatic weapons were used in the shooting, which continued for several minutes.
Police confirmed that a 30-year-old man was killed in the shooting and a second man, believed to be in his 30s, was injured and taken to hospital.
Investigators believe the shooting is linked to organized crime but a motive was not immediately known. It follows a series of unrelated shootings overnight, including one which happened at a bar in Santa Isabel, killing 1 person and injuring 6.
"This morning, Three Kings' Day, there were unacceptable violent events that do not represent the values of our people," Governor Ricardo Rosselló said. "As governor I'm assuming and prioritizing the fight against drug trafficking, violence and criminality."
Heavy gunfire erupts in a popular tourist area near San Juan in Puerto Rico, killing 1 https://t.co/Vgzqf4r5WE pic.twitter.com/pgvg99N7Mh

— BNO News (@BNONews) January 6, 2019