Trump to make 'major announcement' on government shutdown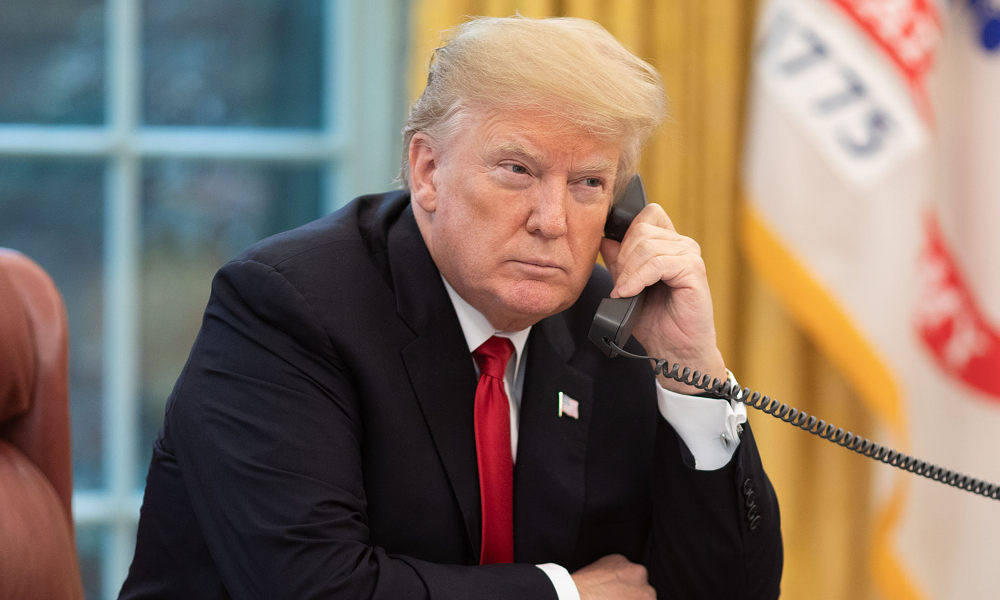 U.S. President Donald Trump says he will deliver a statement on Saturday to make a "major announcement" about the partial government shutdown, which has been going on for nearly a month.
"I will be making a major announcement concerning the Humanitarian Crisis on our Southern Border, and the Shutdown, tomorrow afternoon at 3 P.M., live from the White House," Trump said in a tweet on Friday.
Details about the announcement were not immediately known, but Trump said earlier this month that he was considering to declare a national emergency if lawmakers failed to reach an agreement.
The current shutdown began on December 22 when funding expired for parts of the government, including Homeland Security, the U.S. Treasury, and the Justice Department. More than 800,000 federal employees are either furloughed or working without pay.
Lawmakers passed a stopgap funding bill in December to avoid a government shutdown, but Trump refused to sign it in an attempt to secure funding for a wall on the Mexican border. Democrats, who are now in control of the House, have refused Trump's demand.
Trump made the border wall one of his biggest campaign promises and vowed to make Mexico pay for it, but Mexico has refused to do so, and Trump's efforts to use taxpayer money have been met with opposition in Congress.
At nearly 29 days, the partial government shutdown is by far the longest in U.S. history, surpassing the 21-day shutdown in 1995 and 1996, when Democratic President Bill Clinton and the Republican Congress clashed over economic forecasts for the federal budget.