7 children from Syrian refugee family die in Canadian house fire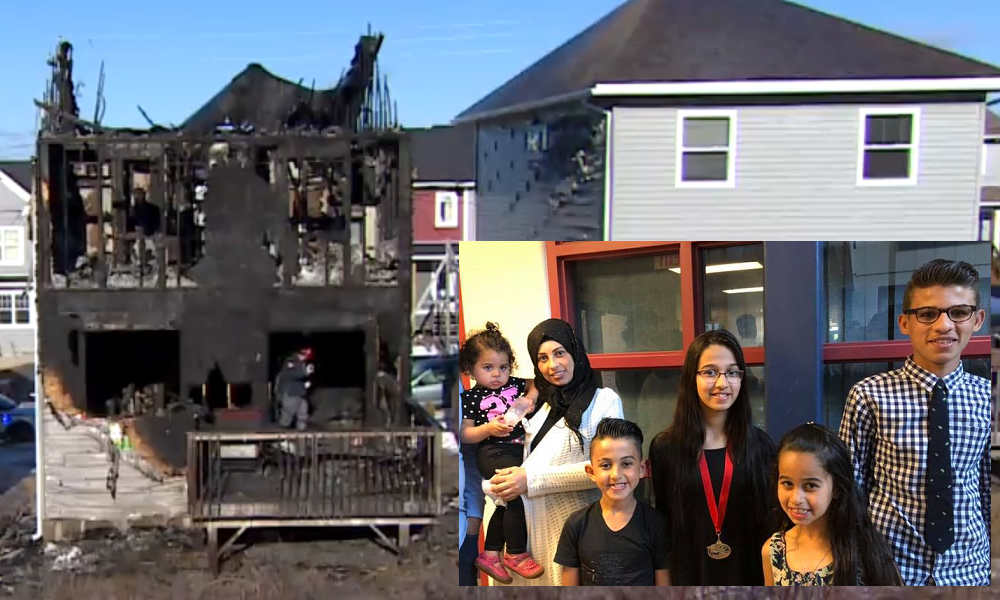 Seven children from a Syrian refugee family have died in a house fire in eastern Canada, local officials say. Their father was critically injured while trying to save them.
The incident happened just before 1 a.m. local time on Tuesday when police and firefighters were called for a fire at a home in Spryfield, a community near Halifax, the capital of Nova Scotia province.
"Police and Fire personnel responded promptly and encountered heavy fire on the first and second floors of the house. The fire was contained shortly thereafter," emergency services said in a joint statement.
The bodies of 7 children were later recovered from the building, which was partly destroyed. Their father was taken to hospital in critical condition after trying to save them, while their mother suffered minor injuries.
Danielle Burt, who lives next door, told CBC News that she was in bed when she heard a "huge bang," which was followed by a woman screaming.
"I jumped up out of bed and looked out the back window and all I could see was flames shooting out from the back door," she told CBC News. "It happened all so fast. The house went up really quickly."
The cause of Tuesday's fire was not immediately known.
The family arrived in Canada in 2017 and first settled in East Hants before moving to Spryfield last year, but the organization that sponsored them said they missed the people of East Hants and they were planning to move back next week.
"The four school aged children were really looking forward to returning to their schools," the Hants East Assisting Refugee Team, which sponsored the family to come to Canada, said in a statement.
The victims were identified as 3-month-old Abdullah, 2-year-old Rana, 3-year-old Hala, 8-year-old Ola, 9-year-old Mohamad, 12-year-old Rola, and 14-year-old Ahmed. Their parents are Ebraheim and Kawthar Barho.