Transformer explosion shakes Arlington's Rosslyn neighborhood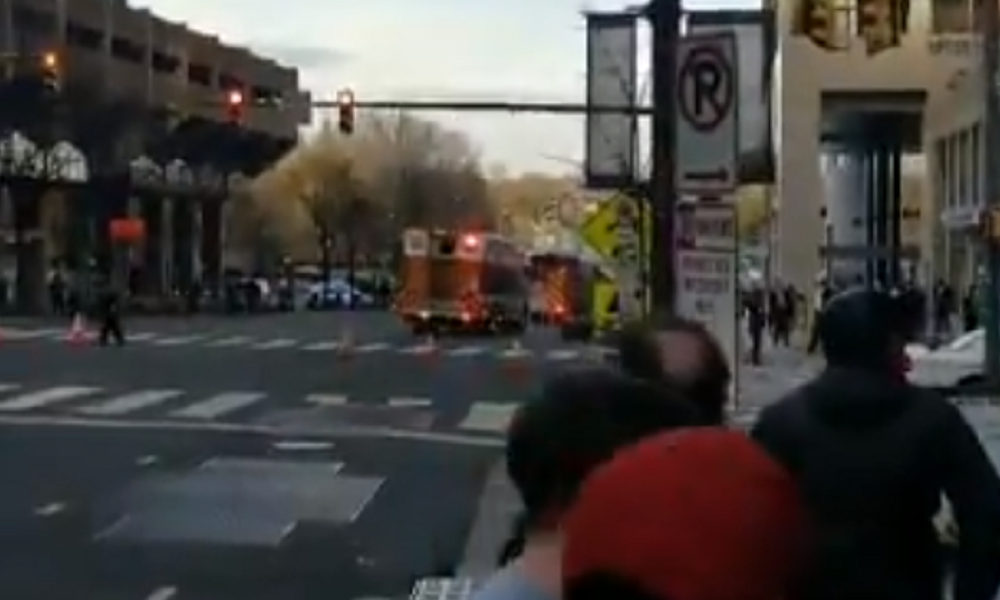 An underground transformer has exploded in the Rosslyn neighborhood of Arlington, causing power outages and a loud boom that was heard across the area, officials say. There are no reports of injuries.
The incident happened just after 4 p.m. on Tuesday when a loud boom was heard in the area of Lynn and 19th Streets, just outside Washington, D.C. Witnesses said the explosion shook their building.
Arlington Fire said the explosion was caused by a blown underground transformer near the Rosslyn metro. Photos from the scene showed a light plume of smoke coming up from grates near an intersection.
No injuries were reported, but the power went out across several blocks, leaving people stuck in elevators. Nearby streets are closed and motorists are advised to seek alternate routes.
Metrorail said the incident is not metro-related and it is not impacting services. "Metro service is operating on a normal schedule," Metrorail said in response to a question.
Huge explosion in Rosslyn – smoke coming out of vent. No one seems to be injured above ground. @wmata ? pic.twitter.com/3tXHbl725P

— Arthur Scott (@ArthurScott06) February 5, 2019
That explosion in #Rosslyn was huge. Shook the entire Townhall office. First responders blocked off entire street. A bus driver right on the corner told me it was a transformer and said the boom lifted/moved his bus, with him in it. Knocked out a few lights. pic.twitter.com/qxxrm14OE9

— Micah Rate (@Micah_Rate) February 5, 2019