Man killed in bomb blast outside New Mexico strip mall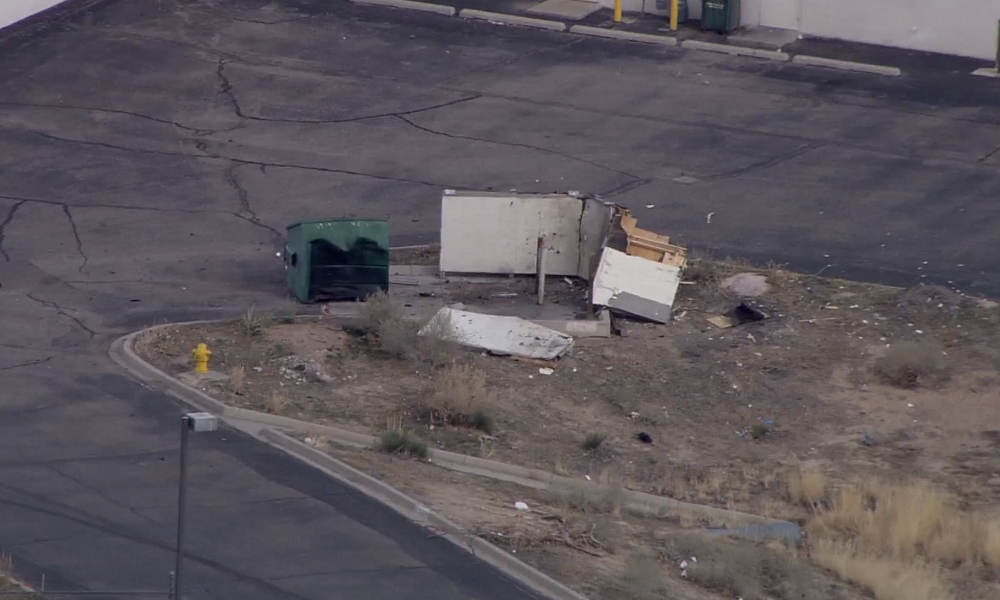 A man has died in a bomb explosion outside a strip mall in Albuquerque in New Mexico, but officials say there is no indication that anyone else was involved. The FBI is assisting local authorities.
The incident happened at 12:45 p.m. MT on Monday when a "very loud" explosion was heard behind a strip mall on Coors Boulevard. A body was found in front of a dumpster that was heavily damaged.
"Our initial concern was that this was a gas leak or some natural causes. That was ruled out pretty quickly," Police Chief Mike Geier said. "It [appears] to be some type of improvised explosive device that was used."
Both the FBI and ATF are taking part in the investigation, but Geier said there was no indication that anyone else was involved. He said a suicide was a possibility but authorities have yet to talk to the family of the man.
Other details were not immediately known.