China grounds Boeing 737 MAX 8 planes after deadly crashes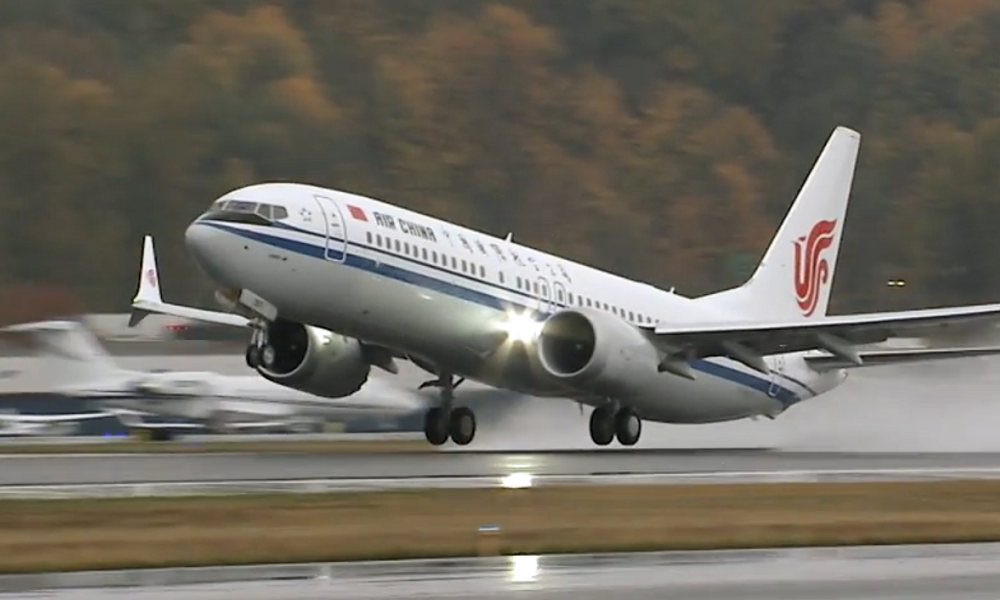 China has ordered the grounding of Boeing 737 MAX 8 planes after they were involved in two deadly crashes in less than five months. An airline in the Cayman Islands is also suspending the use of MAX 8 aircraft.
In a statement on Monday, China's Civil Aviation Administration noted that the crash of Ethiopian Airlines Flight 302 in Ethiopia on Sunday and the crash of Lion Air Flight 610 in Indonesia in October both involve newly-delivered MAX 8 aircraft, and both happened during the take-off phase.
The agency said that, in line with the principle of zero tolerance for safety hazards, a notice was issued to domestic airlines to suspend the commercial operation of Boeing 737 MAX 8 aircraft until it is confirmed that the aircraft can be operated safely.
Cayman Airways is also suspending the use of Boeing 737 MAX 8 aircraft, according to a statement from the airline, which is based in the Cayman Islands. The airline received its second MAX 8 plane just a few days ago.
"While the cause of this sad loss is undetermined at this time, we stand by our commitment to putting the safety of our passengers and crew first by maintaining complete and undoubtable safe operations, and as such, we have taken the decision to suspend operations of both our new Boeing 737 Max 8 aircraft," Cayman Airways CEO Fabian Whorms said.
There are no plans to ground MAX 8 aircraft in the United States, according to a U.S. official. The official, speaking on condition of anonymity, told the Reuters news agency that the aircraft has a stellar safety record in the U.S. and noted that the cause of Sunday's crash is still unknown.
There was no immediate comment from Boeing, but the company said late on Sunday that it had canceled Wednesday's public debut of the first Boeing 777X. "We will look for an opportunity to mark the new plane with the world in the near future," the company said.