New Mexico Amber Alert: Tanisha Jim missing from Gallup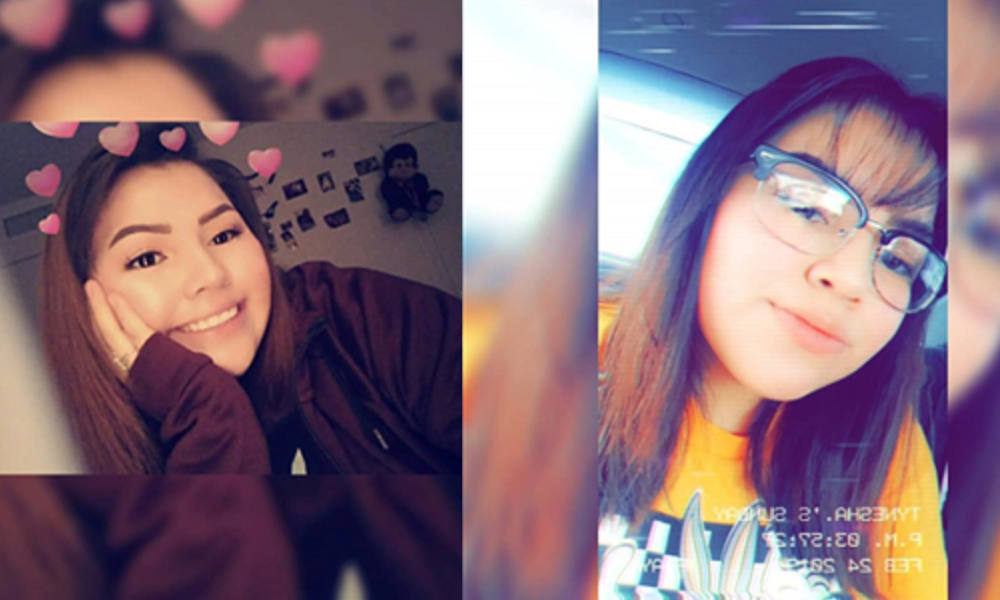 UPDATE: The amber alert has been canceled. Tanisha was found in Gallup and is safe.
A New Mexico Amber Alert has been issued for 15-year-old Tanisha Jim who was reported missing after meeting up with an 18-year-old man, local officials say. Anyone with information is urged to call 911 immediately.
Tanisha was last seen on Monday when her brother and sister dropped her off in the parking lot of Ford Canyon Park in Gallup. She had told them that she was meeting a male friend and asked them to come back later.
According to the amber alert, Tanisha is believed to have made plans over Facebook to meet up with Murray Jameson, an 18-year-old male from Yah-ta-hey. The nature of their relationship, if any, was not immediately clear.
Tanisha's disappearance was initially reported as a "missing endangered runaway juvenile," but it was upgraded to an amber alert a few hours later. "[She] is believed to be in danger if not located," according to state police.
Investigators believe Tanisha and Jameson could be in the Albuquerque area. They may be traveling in a black Toyota Corolla 4-door passenger car with tinted windows and unknown license plate numbers.
Tanisha is described as a 15-year-old Native American female with light brown hair and brown eyes, standing 5 feet 3 inches tall and weighing 145 pounds. She was last seen wearing a gray jacket with flowers on the side, blue jeans, and Nike shoes.
Anyone who sees Tanisha or Jameson is urged to call 911 immediately, or call the Gallup Police Department at (505) 863-9365 if you have any other information that could help investigators.
This is an amber alert. Please check back or follow @BNONews on Twitter as details become available. If you want to receive breaking news alerts by email, click here to sign up. You can also like us on Facebook by clicking here.