Ontario Amber Alert: Jannah Jaffri abducted from Markham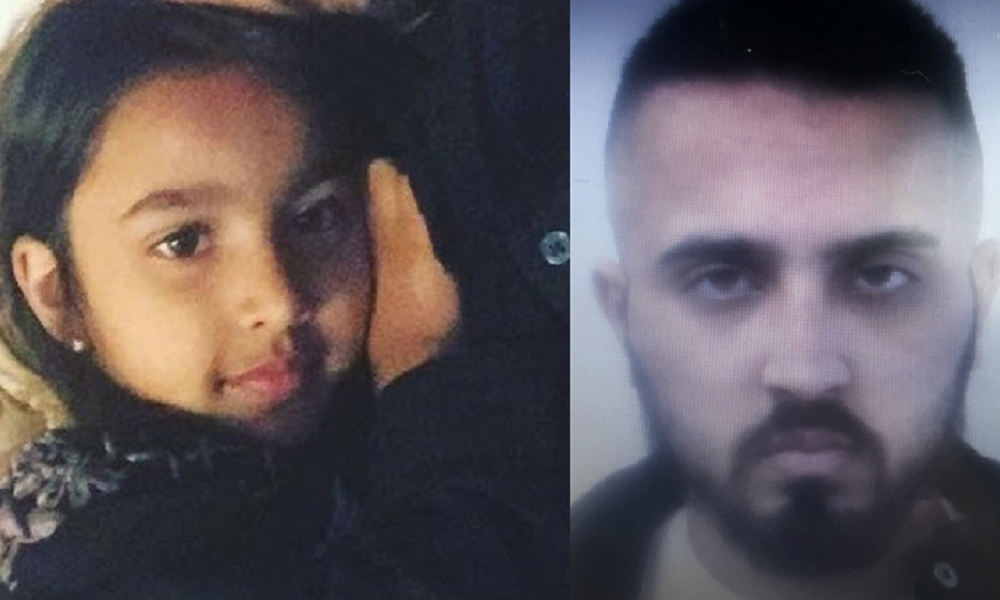 An Ontario Amber Alert has been issued for 5-year-old Jannah Jaffri after she was allegedly abducted from a school in Markham, local officials say. Anyone with information is urged to call 911 immediately.
The incident happened at 3 p.m. on Tuesday when staff at Armadale Public School in Markham told police that Jannah was abducted from her classroom by her father, who is not supposed to have access to the child.
The suspect is Soloman Jaffri, a 25-year-old male with short brown hair and standing 6 feet 1 inch tall. He has a tattoo that says "Jannah" on his right arm. He was last seen wearing a navy blue dress coat and black cargo pants.
They were last seen getting into a mini-van taxi, according to York Regional Police.
Jannah is described as a 5-year-old female with shoulder-length light brown hair and brown eyes, standing 4 feet tall. She was last seen wearing a pink sweater, a white tank top, grey leggings, a navy blue coat, and carrying a sparkly white unicorn backpack.
Anyone who sees Jannah or Soloman is urged to call 911 immediately, or call York Regional Police at 1-866-876-5423, ext. 7008, if you have any other information that could help investigators.
This is an amber alert. Please check back or follow @BNONews on Twitter as details become available. If you want to receive breaking news alerts by email, click here to sign up. You can also like us on Facebook by clicking here.