Small plane crashes into Florida lake, killing 5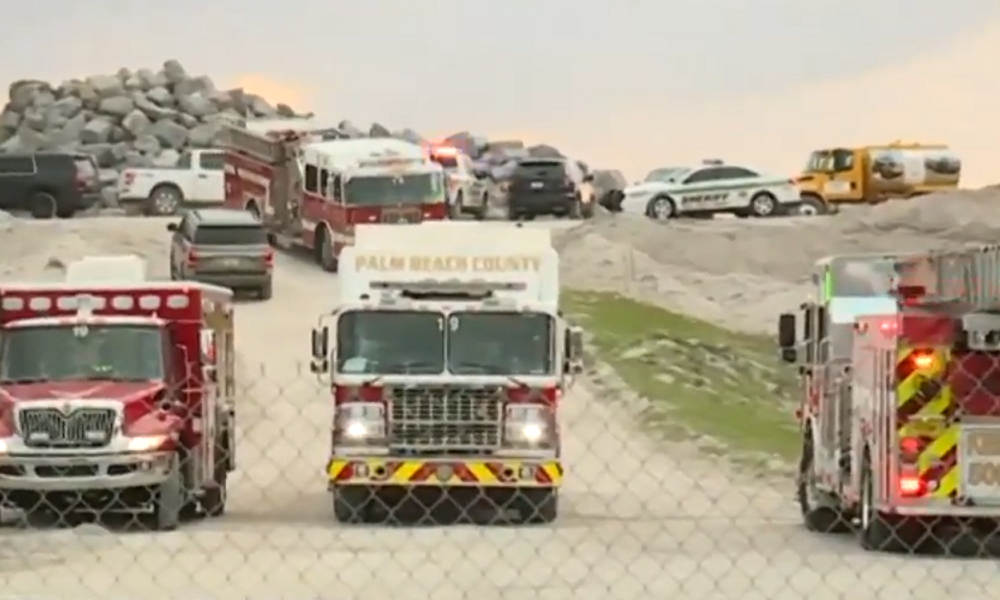 A small plane has crashed into a lake in South Florida, killing all five people on board, local and federal officials say. The cause of the crash was not immediately known.
The accident happened at 3:26 p.m. on Friday when the plane, a Piper PA-23 aircraft, crashed into Lake Okeechobee near Pahokee, a city in Palm Beach County, about 75 miles (120 kilometers) northwest of downtown Miami.
"PBSO Marine Unit Deputies and Palm Beach County Fire Rescue personnel recovered five individuals from the aircraft fuselage," said Teri Barbera, a spokeswoman for the Palm Beach County Sheriff's Office. "All individuals are deceased."
It was not immediately known who was on board the plane, but the Federal Aviation Administration said it took from Tampa International Airport. It was on approach to Pahokee Airport when it went down in the lake, about 400 yards (365 meters) from the shore.
The Federal Aviation Administration and the National Transportation Safety Board are both investigating Friday's accident.