Strong earthquake hits off northern Japan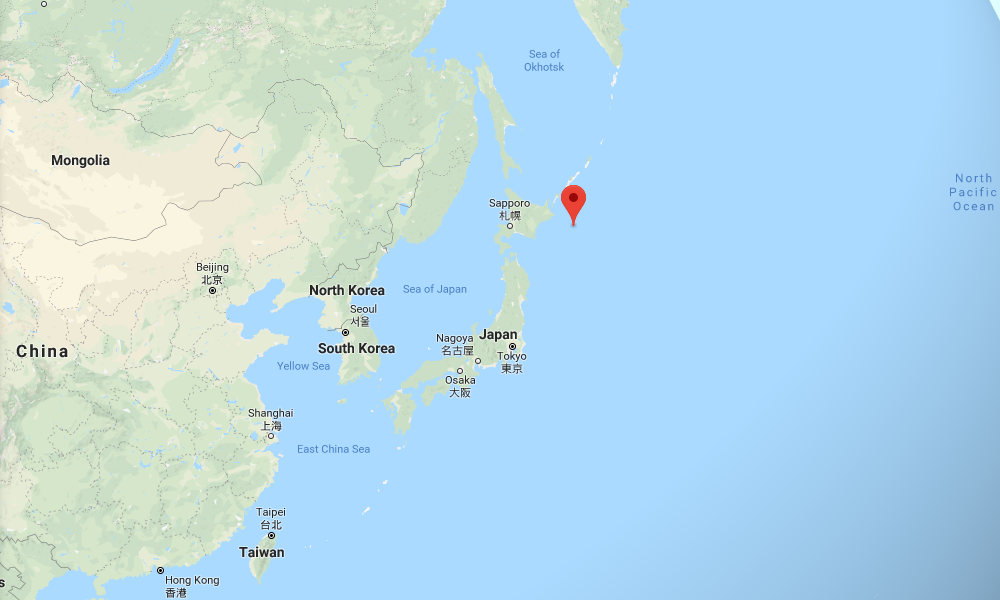 A strong earthquake with a preliminary magnitude of 6.2 has struck off the coast of northern Japan, seismologists say. No tsunami warnings were issued and serious damage is unlikely.
The earthquake, which struck at 12:22 p.m. local time on Saturday, was centered about 184 kilometers (114 miles) southeast of Nemuro, a city and port on the eastern coast of Hokkaido island.
The Japan Meteorological Agency (JMA) put the preliminary magnitude at 6.2, down from an initial estimate of 6.9 from Japan's Earthquake Early Warning System. The U.S. Geological Survey (USGS) puts the magnitude at 6.0.
Saturday's earthquake struck at a depth of 10 kilometers (6.2 miles), making it a very shallow earthquake.
Shaking of moderate intensity may have been felt in some areas of northern Japan, according to JMA, but serious damage or casualties are unlikely. No tsunami warnings have been issued.
"There is a low likelihood of casualties and damage," the USGS said.
Japan sits on the so-called 'Pacific Ring of Fire', an arc of fault lines circling the Pacific Basin that are prone to frequent and large earthquakes. Volcanic eruptions also occur frequently in the region.
In March 2011, a major earthquake measuring 9.0 struck off the coast of northeastern Japan, generating a devastating tsunami that wiped out entire communities and killed at least 15,897 people. More than 2,500 others are missing and presumed dead.