Shooting scare causes lockdown at Nellis Air Force Base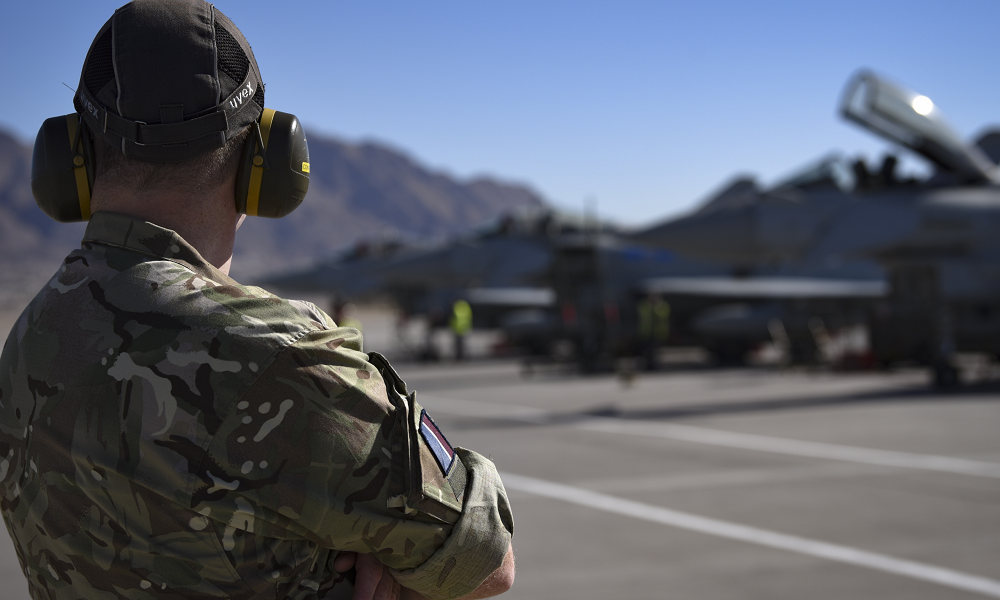 Nellis Air Force Base near Las Vegas was briefly put on lockdown after someone reported an active shooter, but security forces found no evidence of a shooting, local officials say. There were no reports of injuries.
The incident began just after 2 p.m. on Friday when someone called police to report an active shooter at Building 5095. An alert was immediately sent out to base personnel, warning them to shelter in place.
"There is an active shooter on Nellis AFB at Nellis Reserve Center Bldg Number 5095," the alert said. "All base personnel implement LOCKDOWN procedures and immediately take shelter in the nearest building away from the threat area."
Less than an hour later, at 2:50 p.m., police confirmed that it was a false alarm and there were no reports of any injuries. It's unclear if the initial call was part of a hoax or simply a misunderstanding.
"Nellis Air Force Base took precautions today against a potential threat," a spokesperson said. "While we don't provide details about specific changes in our force protection measures, our Security Forces members responded as appropriate. Everyone is safe and operations continue as usual."
UNCONFIRMED active shooter reported at Nellis AFB pic.twitter.com/ZeEiRGNIzl

— Bryan Herbert (@KE6ZGP) April 5, 2019
Lockdown at Air Force Base has been lifted. There were reports of someone with a gun that discharged. Police say officers did not find anything credible. Everyone is safe. There is still a line of cars waiting to get on base this afternoon. @News3LV pic.twitter.com/9nUFv2RbMr

— Kelsey Thomas (@KelseyNews3LV) April 5, 2019