At least 29 dead in bus crash on Portugal's Madeira island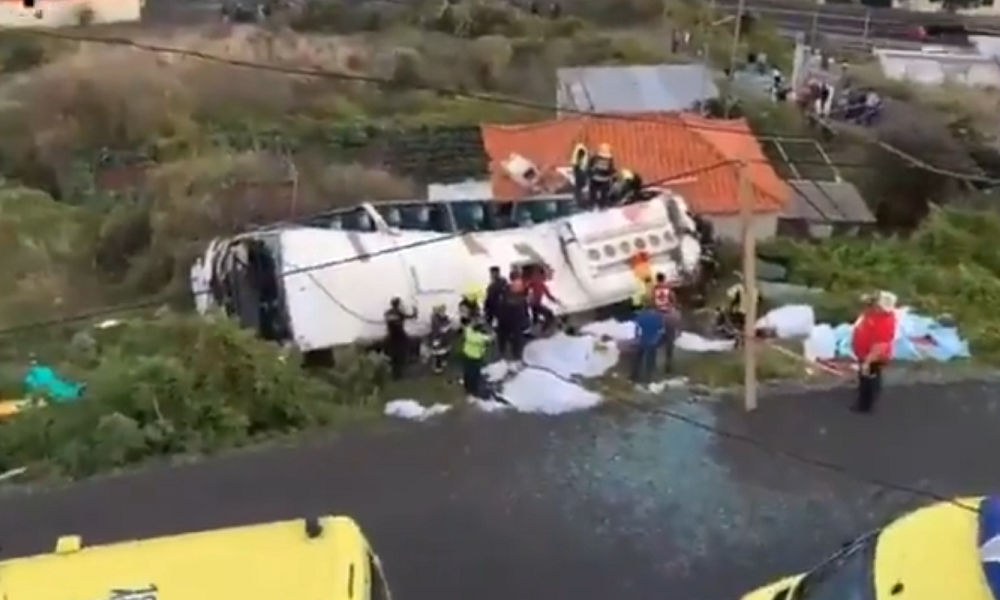 A tourist bus has overturned on the Portuguese island of Madeira, killing at least 29 people and injuring nearly 30 others, local officials say. All of the victims are believed to be tourists from Germany.

The accident happened at 6:30 p.m. on Wednesday when the bus went off a road in Caniço on the eastern part of the island. The vehicle, which was carrying 56 people, rolled off a hillside and came to a stop against the wall of a house.

Regional Health Secretary Pedro Ramos told reporters that 28 people, including 17 women and 11 men, were killed in the crash. Another 28 people were taken to hospital, where a woman later succumbed to her injuries, raising the death toll to 29.

Portuguese President Marcelo Rebelo de Sousa said the "vast majority" of those killed are German citizens, but an exact number was not immediately confirmed. Local and German media said all of the victims are believed to be tourists from Germany.
There was no immediate word on the cause of the accident, which happened at a curve on a narrow, sloping road. A source told the Expresso newspaper that the bus may have had mechanical problems.