Car plows into pedestrians in Silicon Valley, injuring 8 people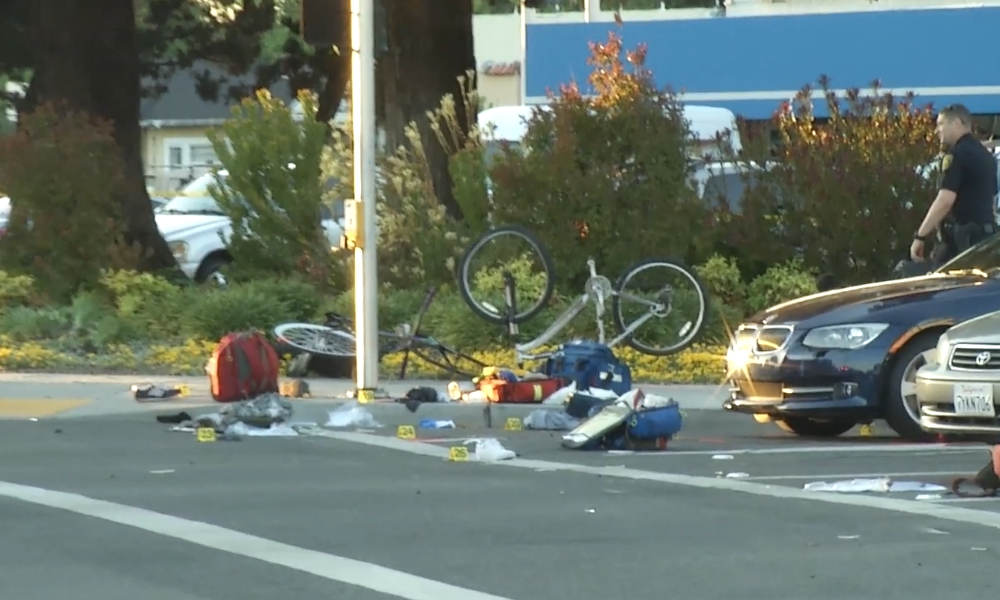 A car has plowed into a group of pedestrians on a sidewalk in the Silicon Valley near San Francisco, injuring at least 8 people in what appears to be an intentional act, officials say. The driver was taken into custody.
The incident happened at 6:30 p.m. on Tuesday when a car hit a group of people who were waiting to cross the street at an intersection on El Camino Real in Sunnyvale, a city just outside Mountain View and San Jose.
"It looks like, based upon the preliminary investigation, that a driver deliberately drove into a group of eight pedestrians," said Capt. Jim Choi of the Sunnyvale Department of Public Safety. "The driver is in custody. This is an isolated event in the sense that we don't have anyone outstanding."
Eight victims, including a 13-year-old girl, were taken to area hospitals for treatment, but there was no immediate word on their conditions. Local media said some of the victims are believed to be in critical condition.
Other details, including a possible motive, were not immediately known.