ISIS leader al-Baghdadi appears for first time in nearly 5 years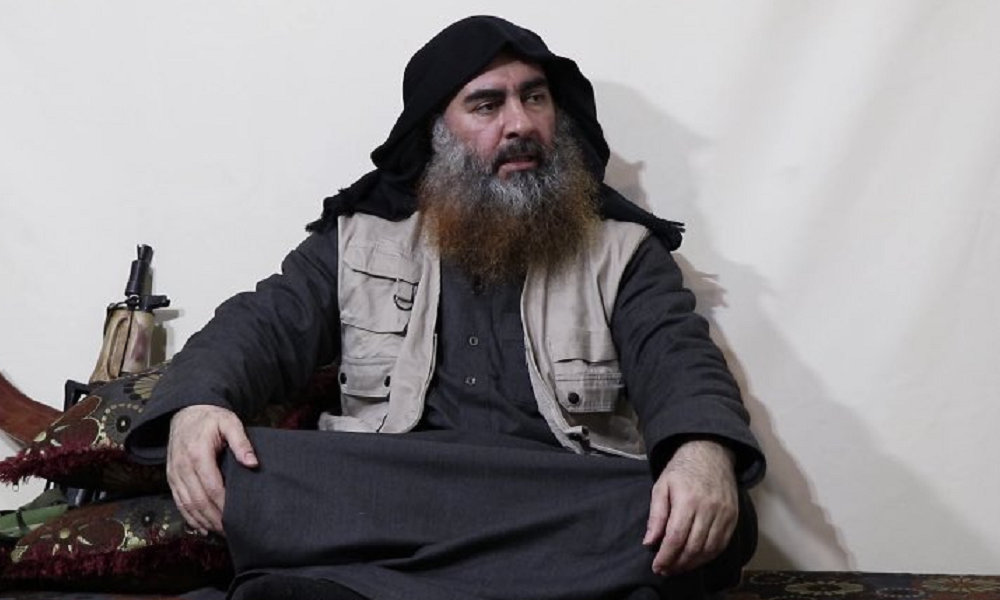 ISIS leader Abu Bakr al-Baghdadi, whose face had not been seen since he proclaimed a caliphate nearly five years ago, has appeared in an online video, discussing the group's territorial defeat and praising the deadly attacks in Sri Lanka.
In the 18-minute video which was released on Monday, al-Baghdadi discussed a number of topics, including the Battle of Baghuz in Syria, which came to an end at the end of March. He noted that he had accepted oaths of allegiance from jihadists in Burkina Faso and Mali.
Al-Baghdadi also welcomed the Easter attacks in Sri Lanka, which proves that portion was filmed within the last week or so. He said the attacks, which killed more than 250 people at churches and luxury hotels, was "revenge" for the military campaign against ISIS.
Prior to Monday's video, al-Baghdadi was last seen in June 2014, when he declared a caliphate while delivering a sermon at a mosque in the Iraqi city of Mosul. The same mosque was later destroyed by ISIS militants as they lost control of Mosul in the summer of 2017.
"There is serious danger not only to the fact that Baghdadi, ISIS' so-called Caliph, is still alive – but also that he is able to re-emerge to his supporters and reaffirm the group's us-vs-the-world message after all the progress made against the group," said Rita Katz, the head of the SITE Intelligence Group.
Over the past 5 years, al-Baghdadi was reported dead or seriously injured by a number of sources. In June 2017, Russia's Defense Ministry said it was "highly likely" that al-Baghdadi was killed in a Russian airstrike in Syria, but confirmation never came.

5) There is serious danger not only to the fact that Baghdadi, #ISIS' so-called Caliph, is still alive–but also that he is able to reemerge to his supporters and reaffirm the group's us-vs-the-world message after all the progress made against the group. pic.twitter.com/BbqFGM78O8

— Rita Katz (@Rita_Katz) April 29, 2019