MacKenzie Bezos to become world's 3rd richest woman after divorce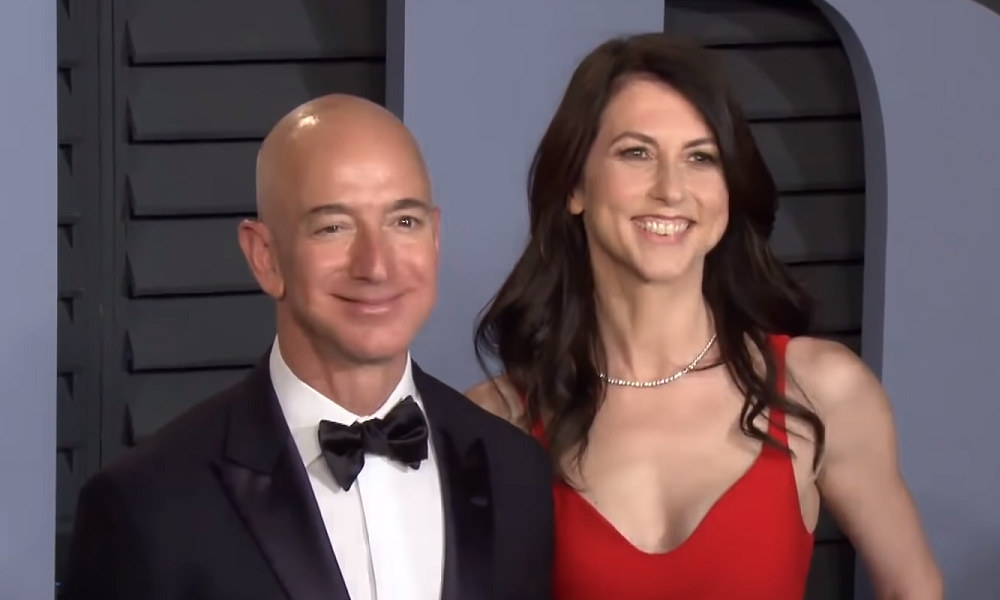 MacKenzie Bezos will receive a four-percent stake in Amazon after her divorce from chief executive Jeff Bezos, the company announced on Thursday. It will make her the third-richest woman in the world while her ex-husband stays the world's richest person.
Jeff and MacKenzie announced on January 9 that they had decided to end their marriage after 25 years. A petition for divorce was filed on Thursday and the divorce will be finalized within 3 months, according to a regulatory filing with the U.S. Securities and Exchange Commission.
Under the terms of the divorce, Jeff will retain all of the couple's interest in the Washington Post newspaper and rocket company Blue Origin, as well as 75 percent of their Amazon stock. He also permanently retains all voting control over MacKenzie's shares.
"Grateful to have finished the process of dissolving my marriage with Jeff with support from each other and everyone who reached out to us in kindness, and looking forward to next phase as co-parents and friends," MacKenzie said in a written statement.
MacKenzie's share represents a 4-percent stake in Amazon. With a value of more than $35 billion, it would make MacKenzie the third-richest woman in the world, behind Bettencourt Meyers and Alice Walton, according to Forbes magazine. It also makes her the world's 26th richest person.
"I'm grateful for her support and for her kindness in this process and am very much looking forward to our new relationship as friends and co-parents," Jeff said in his own statement. "She has been an extraordinary partner, ally, and mother."
In January, when the couple announced their divorce, the National Enquirer reported that Jeff had an affair with former TV anchor Lauren Sánchez. Jeff has since accused the tabloid of "extortion and blackmail," saying they threatened to publish intimate photos unless he agreed to their demands.
April 4, 2019
April 4, 2019