Poacher killed by elephant, eaten by lions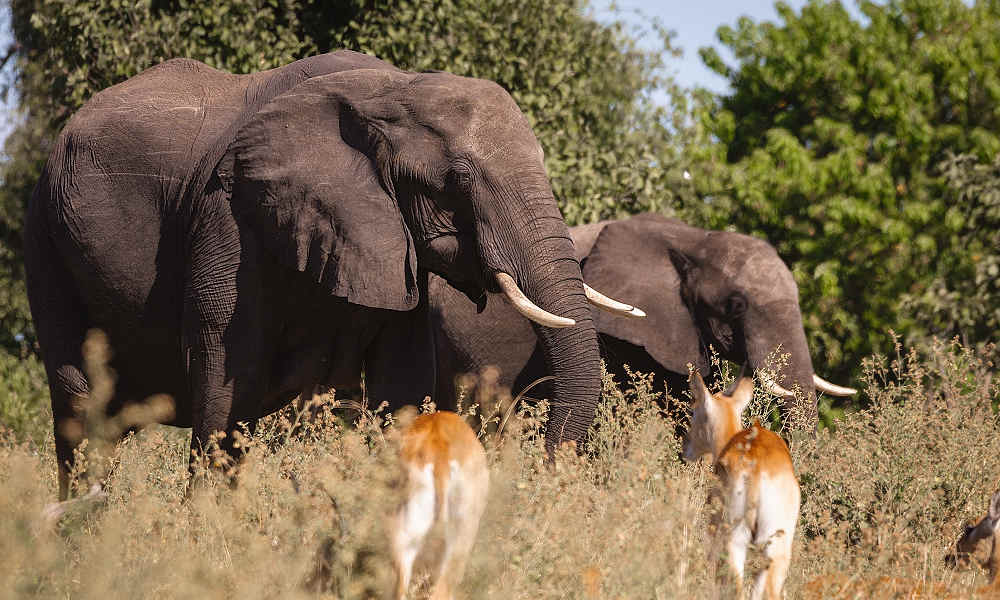 A rhino poacher was killed by an elephant at Kruger National Park in South Africa, and his remains were then eaten by a pride of lions, local officials said on Sunday.
The incident happened on Tuesday evening when a group of poachers was looking for rhinos in Kruger National Park, which is one of the largest game reserves in Africa. It borders Zimbabwe to the north and Mozambique to the east.
One of the poachers was trampled to death by an elephant, according to his relatives. They notified rangers on Wednesday and a search commenced, but due to failing light, they were unable to find the man's body.
Four alleged accomplices who were taken into custody on Wednesday night provided further information. When the search resumed on Thursday morning, field rangers were able to find what was left of the poacher.
"Indications found at the scene suggested that a pride of lions had devoured the remains, leaving only a human skull and a pair of pants," said Isaac Phaahla, a spokesman for South African National Parks.