Student shoots, kills self at Concord, Arkansas, high school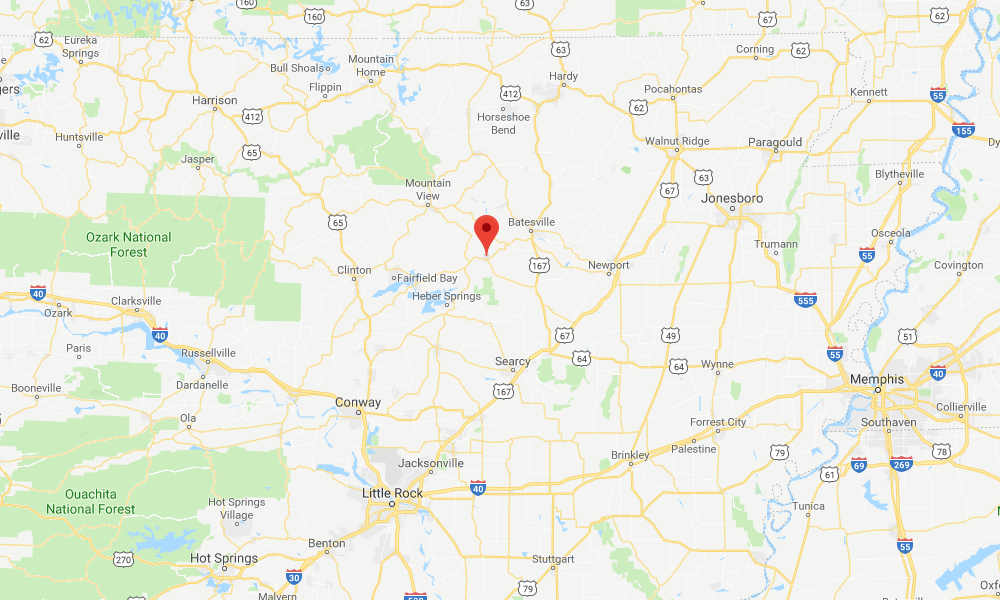 Police in Arkansas are investigating a shooting incident at Concord High School in Cleburne County, local officials say. A 14-year-old student is believed to have committed suicide.
It happened at 12:40 p.m. on Wednesday when a faculty member heard a gunshot in the cafeteria bathroom. When he went to check the bathroom, he found a student with what appeared to be a gunshot wound to the head.
"The school was locked down and the authorities were contacted immediately," the Cleburne County Sheriff's Office said. "The student, a 14-year-old 8th grader, was pronounced dead at the scene. It is believed at this time that this was an isolated incident."
A school employee said the 14-year-old student shot and killed himself. No one else witnessed the shooting and no other injuries have been reported. The student's identity was not immediately released.
As a precaution, all other students were searched and moved to a more secure area, after which they were released to family or taken home on their respective buses. Bags, lockers, and other items were also searched to confirm the shooting was an isolated incident.
Concord High School will be closed for the remainder of the week.
Concord is a town in Cleburne County, about 64 miles (104 kilometers) southwest of Jonesboro or 66 miles (107 kilometers) northeast of Little Rock. Concord High School is part of the Concord School District.
If you or someone you know needs help, call the U.S. Suicide Prevention Lifeline at 800-273-8255, a free and 24/7 service that can provide suicidal persons or those around them with support, information and local resources. If you're in the United Kingdom, call the Samaritans at 116123.