8 people shot, 1 fatally, at cookout in Baltimore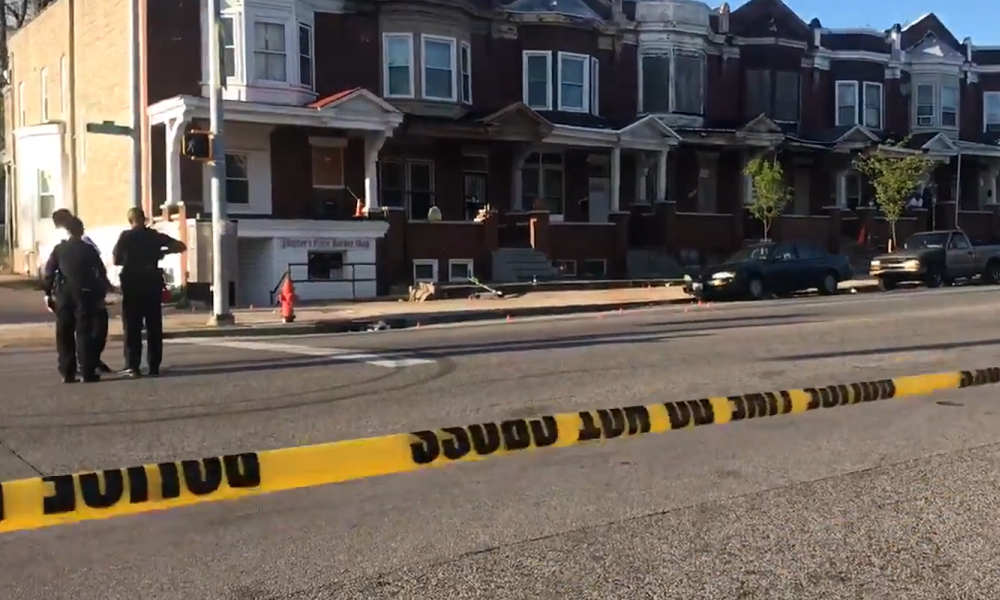 At least one gunman has opened fire at a cookout on Baltimore's west side, killing one person and injuring seven others in what appears to be a targeted attack, local officials and witnesses say. No arrests were immediately made.
It happened just before 5:30 p.m. on Sunday when dozens of gunshots were fired at an intersection on the city's west side, at the corner of a barber shop and down the street from a church. A cookout was taking place on both sides of the street.
"What we know right now, is that there was a black male who approached the intersection and began firing indiscriminately into the crowd," Police Commissioner Michael Harrison said. "What we believe is that there was a second shooter, perhaps firing back – but it's still unknown – perhaps firing back at that perpetrator."
Police were alerted through a notification from ShotSpotter, which recorded dozens of gunshots being fired from at least two weapons, one of which was an automatic or semi-automatic weapon. A large number of emergency services responded to the scene.
One victim, a man whose identity was not immediately known, collapsed near the church and was pronounced dead at the scene, officials said. Six other people were taken to area hospitals from the scene and an eighth victim showed up on Sunday night.
A possible motive for Sunday's mass shooting was not immediately known, but Harrison said it appeared to be a targeted attack. He said the shooter fled the scene by foot and no arrests were immediately made.
"[It] appears to be extremely targeted from my 28 years of experience and I believe everyone standing with me will believe that person was targeting one if not more people in that crowd," Harrison told reporters.
Meanwhile, Acting Mayor Jack Young urged people with information to come forward. "When these things happen, they don't happen by happenstance," he said. "People know who's doing these shootings and who is targeting different people, and for people not to come forward and say who have done this, looking for retaliation, is not the way to go."
This was what it sounded like when someone decided to open fire on a street corner cookout near a church in West Baltimore today, striking at least 7 people. From city ShotSpotter gunshot detection system, via source
Warning: audio may be upsetting pic.twitter.com/sjAnbhG4g7

— Justin Fenton (@justin_fenton) April 28, 2019
As many as 40 evidence markers outside a barber shop.

Waiting on an update from @BaltimorePolice #WBAL pic.twitter.com/wKLVayTQ3V

— Vanessa Herring (@VanessaWBAL) April 28, 2019