Strong earthquake hits Indian Ocean off Australia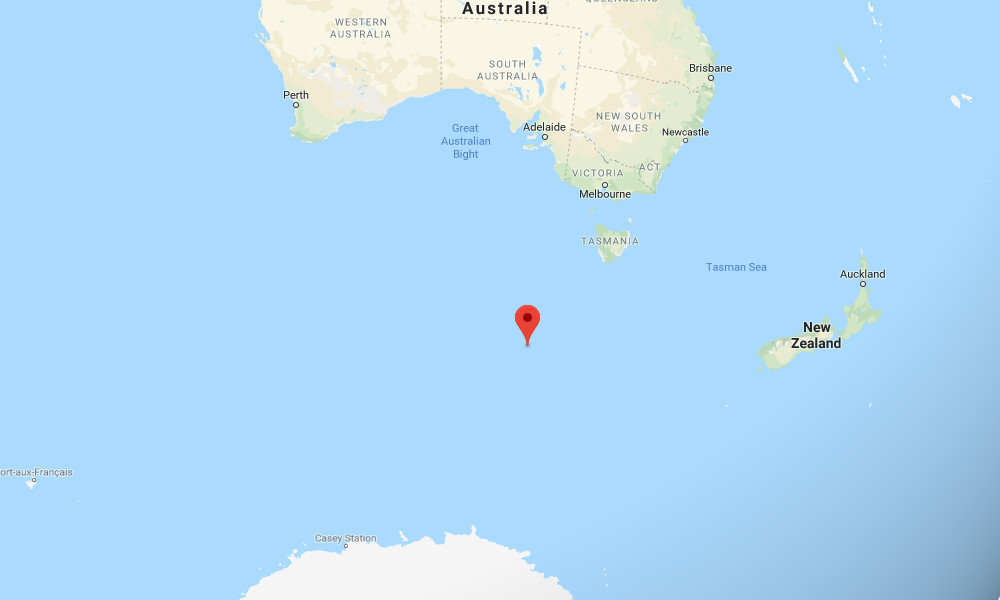 A strong earthquake with a preliminary magnitude of 6.5 has struck the Indian Ocean about halfway between Australia and Antarctica, seismologists say. There is no threat of a tsunami.
The earthquake, which struck at 12:46 a.m. AEST on Friday, was centered about 1,083 kilometers (673 miles) southwest of Hobart on Tasmania island, or 1,532 kilometers (952 miles) southwest of Melbourne.
The U.S. Geological Survey (USGS) measured the earthquake at 6.5, while Geoscience Australia put the magnitude slightly lower, at 6.3. It struck at a depth of 9 kilometers (5.6 miles), making it a very shallow earthquake.
Because of its location, it's unlikely that anyone would have felt Friday's earthquake. No tsunami warnings were issued by the Joint Australian Tsunami Warning Centre.