Architect I.M. Pei, designer of the Louvre Pyramid, dead at 102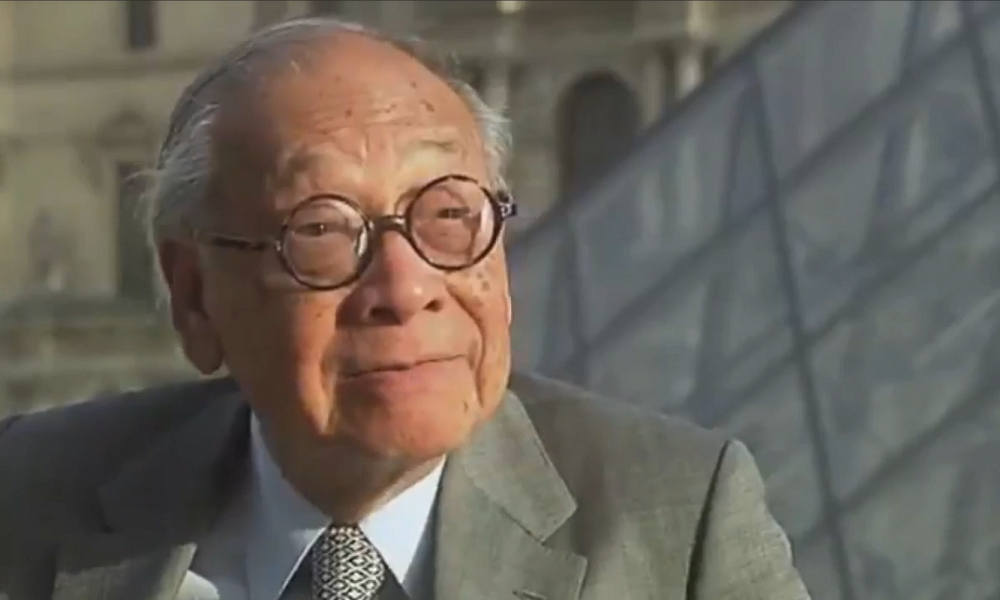 I. M. Pei, the world-renowned architect whose work includes the glass and steel pyramid at the Louvre in Paris, has died, his family said on Thursday. He was 102 years old.
Pei, who was born in China but later moved to the U.S., passed away on Wednesday night, his son Chien Chung Pei told the New York Times. The cause of death was not immediately known.
Pei was born in China in 1917 and moved to the U.S. in 1935 to study at the University of Pennsylvania. His work includes the 71-foot (21.6 meter) high glass and stainless steel pyramid at the Louvre, which is now one of France's most recognizable architectural icons.
His other work includes: the John F. Kennedy Library near Boston, the Bank of China Tower in Hong Kong, the Suzhou Museum in China, the Museum of Islamic Art in Qatar, Dallas City Hall in Texas, the Luce Memorial Chapel in Taiwan, Miho Museum in Japan, the Rock and Roll Hall of Fame in Ohio, and the National Gallery of Art East Building in Washington, D.C.
In 1983, Pei won the Pritzker Prize, which is often referred to as the Nobel Prize of architecture.