At least 4 dead, dozens injured in China bar collapse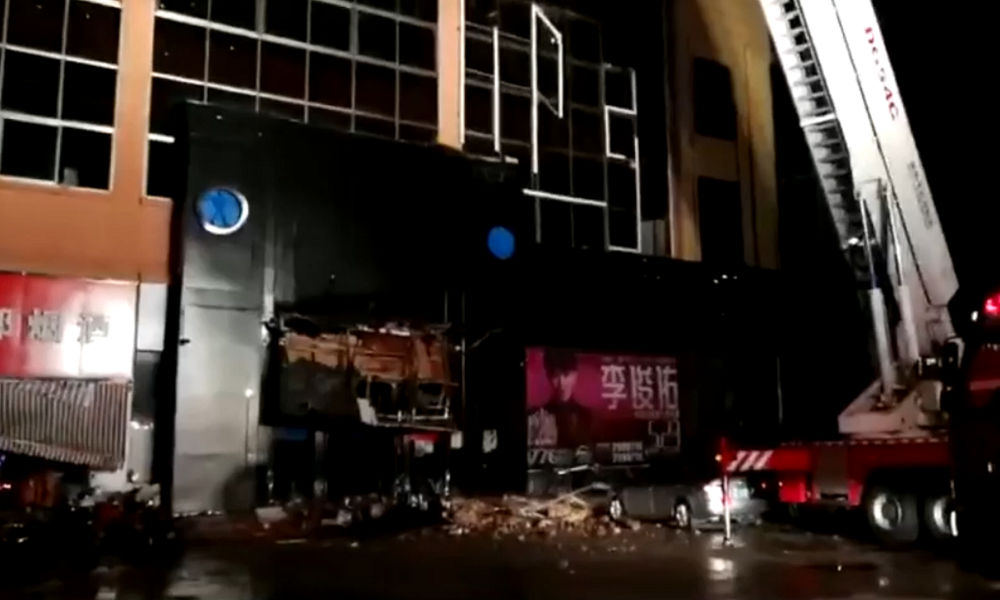 A three-story building which includes a large bar has partially collapsed in southern China, killing at least 4 people and injuring nearly 90 others, officials say. Several others remain trapped in the rubble.
The accident happened just after 1 a.m. local time on Monday when the roof collapsed at a three-story building in Baise, a city in Guangxi Zhuang Autonomous Region. It includes a large bar called 1076 on the top floor.
As of 9 p.m., the regional Office of Emergency Management said 91 people were rescued and taken to hospital, where four of them were pronounced dead. The other victims were listed as: 1 critical, 15 serious, 17 light to moderate, and 54 minor.
"At present, the search and rescue work is still in progress," the emergency management office said. Several people remain trapped under the rubble. About 160 rescue workers are working at the scene.
May 20, 2019