Gunmen open fire at bar in northern Brazil, killing 11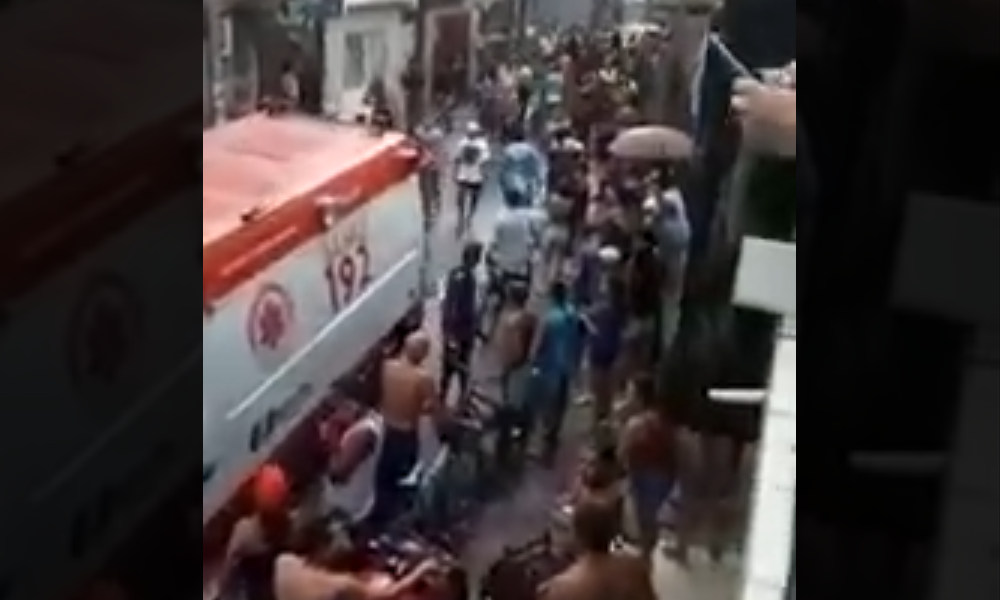 Multiple gunmen have opened fire at a bar in northern Brazil, killing eleven people and injuring at least one other person, local officials say. Only few details were immediately available.
The attack happened at about 3:30 p.m. on Sunday when a group of armed men arrived in vehicles and entered a small bar in Belém, the capital of Pará state, and opened fire at employees and customers.
Footage from the scene showed blood on the floor, bodies on and alongside chairs and tables, and a woman's body on a bar top. Eleven people – 6 women and 5 men – were confirmed dead, while one other person was taken to hospital in unknown condition.
The suspects fled the scene and no arrests were immediately made, but local media reported that up to seven gunmen were involved in Sunday's shooting. The motive for the attack is unknown. The bar was reportedly known for drug activity.
Uma chacina deixa 11 mortos em um bar no bairro do Guamá, em Belém. De acordo com a polícia, sete homens armados chegaram no local e dispararam contra as vítimas. Seis homens e cinco mulheres morreram. Ainda não há informações sobre a motivação do crime. Foto: Jalilia Messias pic.twitter.com/Mgd6dtu5hi

— Rádio BandNews FM (@radiobandnewsfm) May 19, 2019