North Korea fires 2 short-range missiles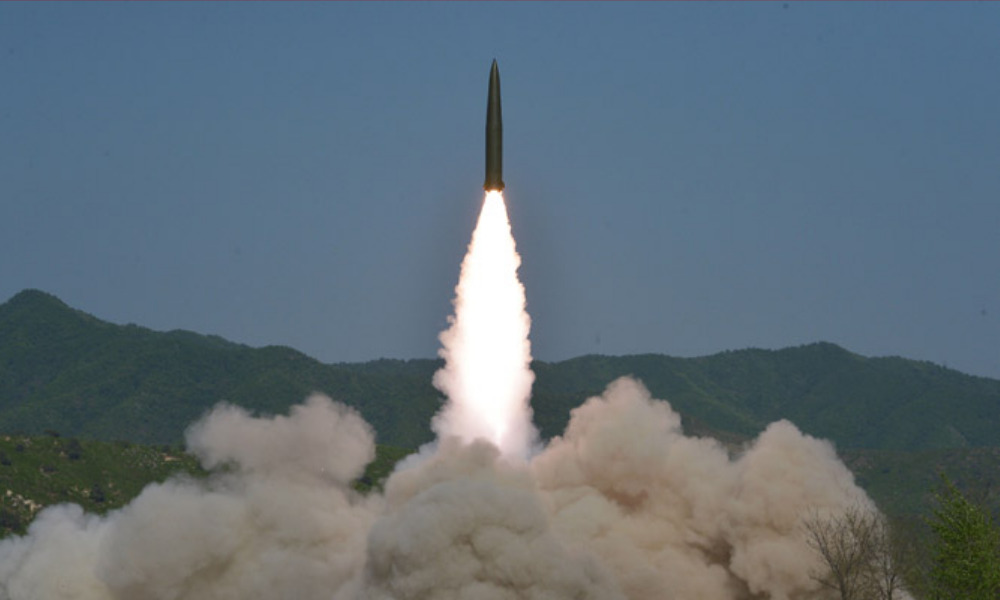 North Korea fired at least two short-range missiles on Thursday during military exercises overseen by leader Kim Jong Un, the second such test in less than a week after nuclear talks between Pyongyang and Washington broke down.
The missiles were launched at 4:30 p.m. on Thursday from Sino-ri in North Pyongang Province, according to South Korea's Joint Chiefs of Staff. They were fired towards the east and flew about 420 kilometers (261 miles) and 270 kilometers (167 miles), respectively, before falling in the ocean.
North Korean leader Kim Jong Un oversaw the test and was joined by senior officials, according to the state-run Korean Central News Agency (KCNA), which described it as a drill of "various long-range strike means." Specific details were not released.
"At the command post, Supreme Leader Kim Jong Un learned about a plan of the strike drill … and gave an order to start the drill," KCNA said. "The successful drill of deployment and strike designed to inspect the ability of rapid reaction of the defense units … fully showed the might of the units which were fully prepared."
Article continues below the photos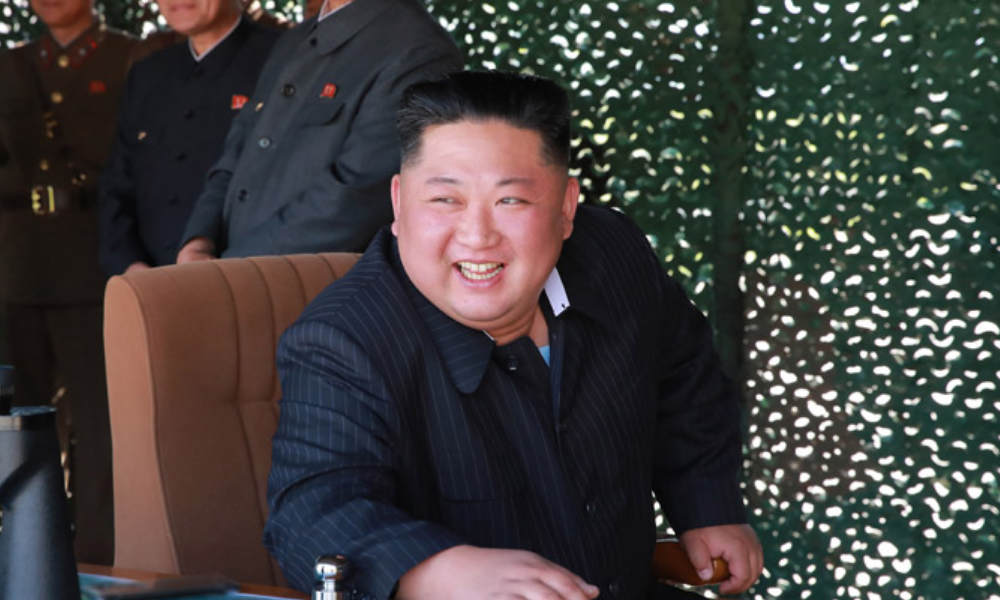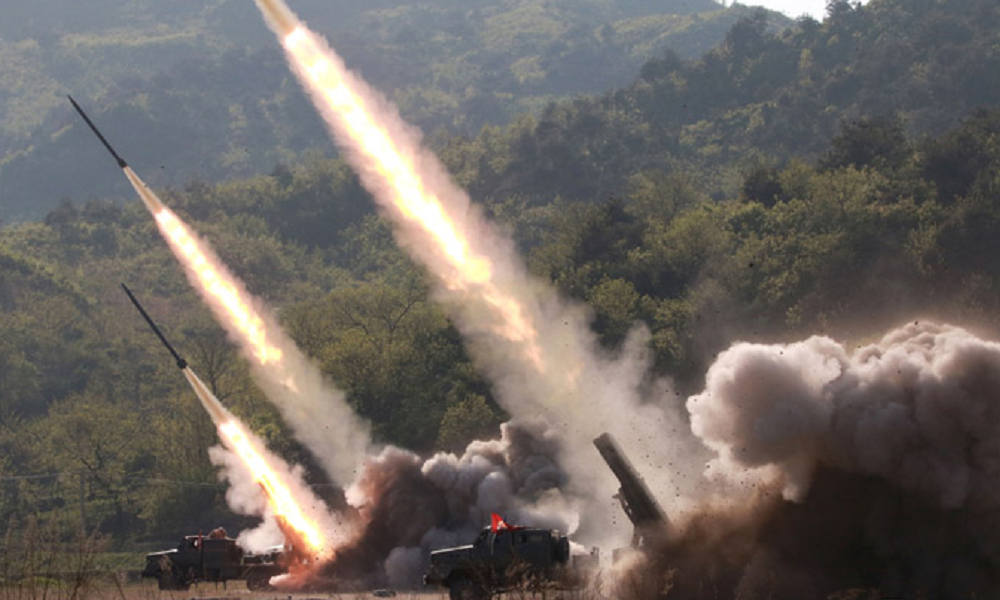 The missile launch follows a strike drill on Saturday, when North Korea said it tested multiple rocket launchers and "tactical guided weapons." The U.S. military said Saturday's drill involved a short-range ballistic missile launch, which was the first in nearly 1.5 year.
The United States and South Korea both expressed disappointment at Thursday's missile launch.
"We're looking at it very seriously right now," U.S. President Donald Trump said. "Nobody's happy about it." He said the U.S. relationship with North Korea continues, but added that he doesn't think they're ready to negotiate.
In South Korea, President Moon Jae-in warned that provocative action by North Korea will make dialogue more difficult. He added that the projectiles, if proven to be ballistic missiles, would be in violation of UN Security Council resolutions.
Tensions have been rising since a failed summit between U.S. President Donald Trump and North Korean leader Kim Jong Un at the end of February. The talks in Vietnam broke down after the U.S. refused to lift sanctions on North Korea in return for a pause in nuclear and long-range missile tests. North Korea also dismantled a couple of sites.
In November 2017, Kim declared the completion of North Korea's nuclear force after the successful launch of a long-range missile capable of reaching all parts of the United States. It followed a number of other missile launches earlier that year, as well as a nuclear test.