North Korea launches short-range missiles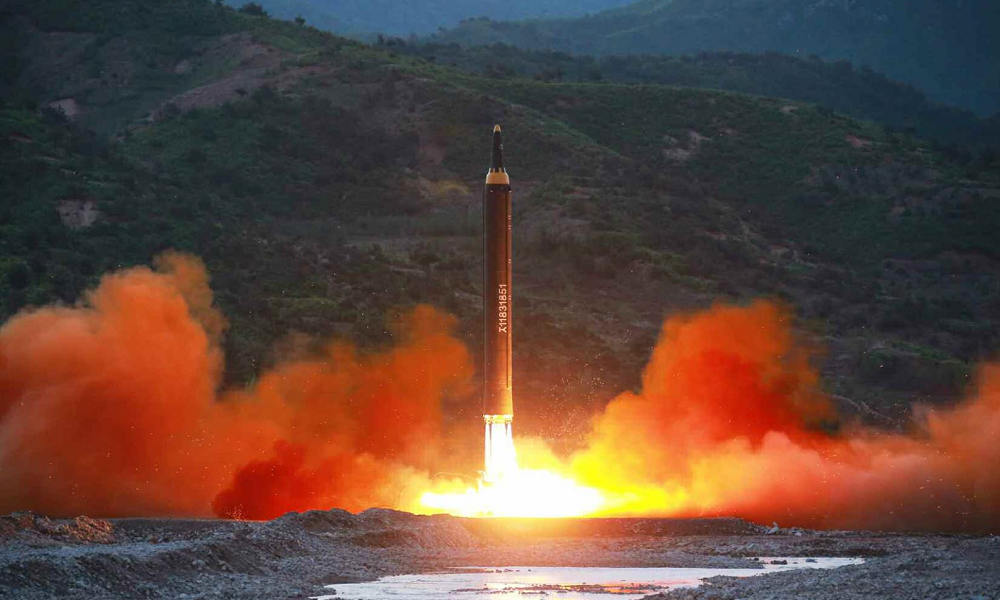 North Korea fired a number of short-range missiles on early Saturday morning, according to South Korea's military, but details about the event are still being analyzed. It marks the first missile launch in nearly 1.5 year.
The missiles were launched between 9:06 a.m. and 9:27 a.m. from a site near Wonsan, a port city in eastern Gangwon province. They flew towards the northeast and fell in water, according to South Korea's Joint Chiefs of Staff. The exact number of missiles was not immediately known.
According to a preliminary analysis, they were not ballistic missiles and flew about 70 to 200 kilometers (43 to 124 miles), but their altitudes were not immediately known. North Korean missiles are typically fired into high altitudes to avoid reaching other countries.
Nonetheless, it marks the first missile launch by North Korea since November 2017. The situation on the Korean Peninsula significantly improved during that time, and the fact that no missiles were being launched was often cited as an example of the improving atmosphere.
"We are aware of North Korea's actions tonight. We will continue to monitor as necessary," White House spokeswoman Sarah Huckabee Sanders said in a statement.
Tensions have been rising since a failed summit between U.S. President Donald Trump and North Korean leader Kim Jong Un at the end of February. The talks in Vietnam broke down after the U.S. refused to lift sanctions, which North Korea had repeatedly called for.
Last month, North Korea said it test-fired a new type of a "tactical guided weapon," but details were not released. And on April 25, North Korea condemned the South for military exercises with the U.S., warning that there would be a "corresponding response to it from our army.
In November 2017, Kim declared the completion of North Korea's nuclear force after the successful launch of a long-range missile capable of reaching all parts of the United States. It followed a number of other missile launches earlier that year, as well as a nuclear test.