Powerful earthquake hits Papua New Guinea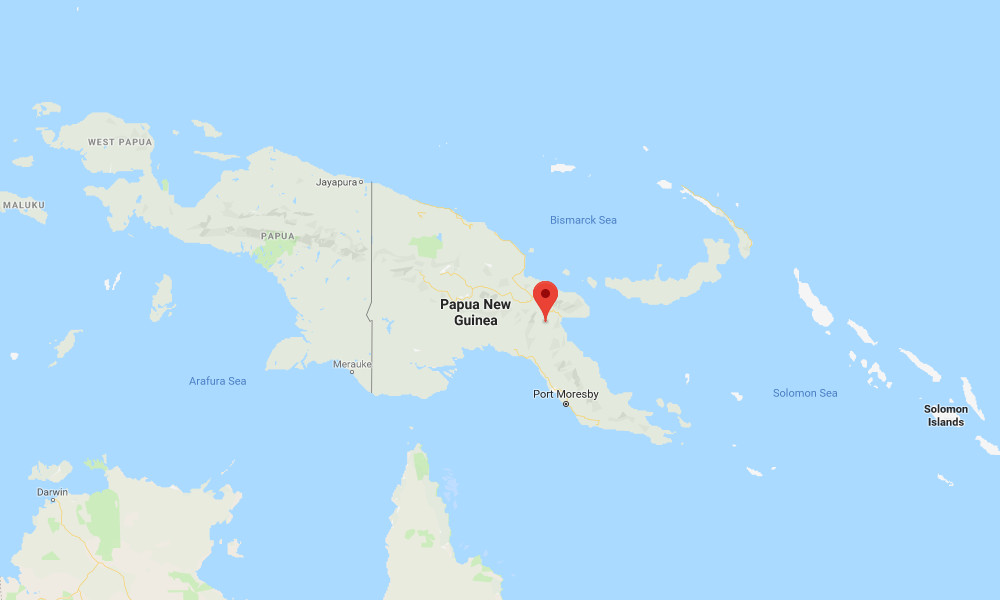 A powerful earthquake with a preliminary magnitude of 7.2 has struck the mainland of Papua New Guinea, seismologists say. Only few details were immediately available.
The earthquake, which struck at 7:19 a.m. local time on Tuesday, was centered on land, about 33 kilometers (20 miles) southeast of Bulolo, or 66 kilometers (41 miles) northeast of Lae, the capital of Morobe province.
The U.S. Geological Survey (USGS) said the earthquake measured 7.2, up from an initial estimate of 7.1. It said the earthquake struck fairly deep, about 127 kilometers (79 miles) below the surface.
Due to the location and depth, no tsunami warnings have been issued. "Based on all available data, a destructive Pacific-wide tsunami is not expected," the Pacific Tsunami Warning Center said in a bulletin.
There was no immediate word on possible damage or casualties. Several people said the earthquake was strongly felt in Lae and the surrounding area, with one of them calling it "very shaky."
Computer models from the USGS estimate that up to 5.3 million people could have felt Tuesday's earthquake, including 829,000 people who may have felt "strong" shaking. Some people near the epicenter may have felt "very strong" shaking, according to the USGS.
Earthquakes in the mountainous nation, which is on the so-called 'Pacific Ring of Fire', do rarely cause damage or casualties because many structures in the region are light and flexible. This allows them to bend, rather than snap, when a major earthquake occurs.
However, earthquakes have sometimes caused major landslides and parts of the country are still recovering from a series of powerful earthquakes in February and March of 2018, killing more than 200 people and injuring thousands more.
This was a big one that lasted for a bit in Lae. I only caught the tail end of it on film but it was big. You can hear it. Got stuff thrown around in the house and the power is now cut off. pic.twitter.com/qwuE5obqzL

— Christopher Lam (@chrislampng) May 6, 2019