Wrestling legend Ric Flair in hospital for planned procedure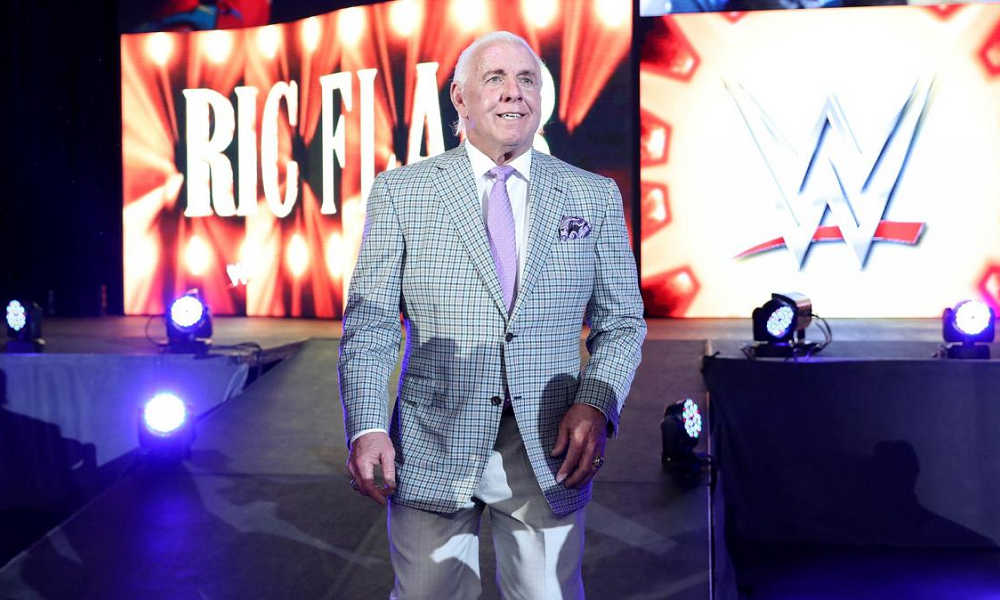 Wrestling legend Ric Flair was hospitalized near Atlanta on Thursday to undergo a planned procedure, but his son-in-law told reporters that it was not as serious as initially reported by entertainment news website TMZ.
Flair, who is 70 years old, was trending on social media after TMZ said he was rushed to the emergency room of a hospital in Georgia. It said the "medical emergency" was "very serious," but other details were not given.
Conrad Thompson, Flair's son-in-law, later told reporters that it was not nearly "as grave or serious" as portrayed by TMZ. He explained that Flair was undergoing a planned procedure which he sought to have before going to Starrcast in Las Vegas later this month.
"I just want to thank everybody for all the thoughts and prayers for Ric and his family, but I want to assure everybody that Ric was not worried about this. Ric did not think this was going to be on TMZ or reported the way it was, obviously," Thompson said. "So it's not nearly as grave, I hate to even use a word like that, as maybe TMZ has suggested."
Other details were not immediately known.
Flair had a medical scare back in 2017, when after years of alcohol abuse he suffered bowel obstruction and was told he was in the early stages of kidney failure and on the verge of congestive heart failure. He was placed in a medically-induced coma for more than a week and his family was told he had only 20 percent odds of surviving.
Despite those odds, Flair eventually recovered and he later married his longtime girlfriend, Wendy Barlow. "I didn't think I was an alcoholic, but obviously I was," he told PEOPLE Magazine in September 2017. "I'll never drink again. I never want to go through this again."
Flair, who is also known as Nature Boy, has twice been inducted in the WWE Hall of Fame. His career nearly came to an early end in 1975, when he suffered serious injuries in a plane crash in North Carolina.