Baseball star David Ortiz injured in Dominican Republic shooting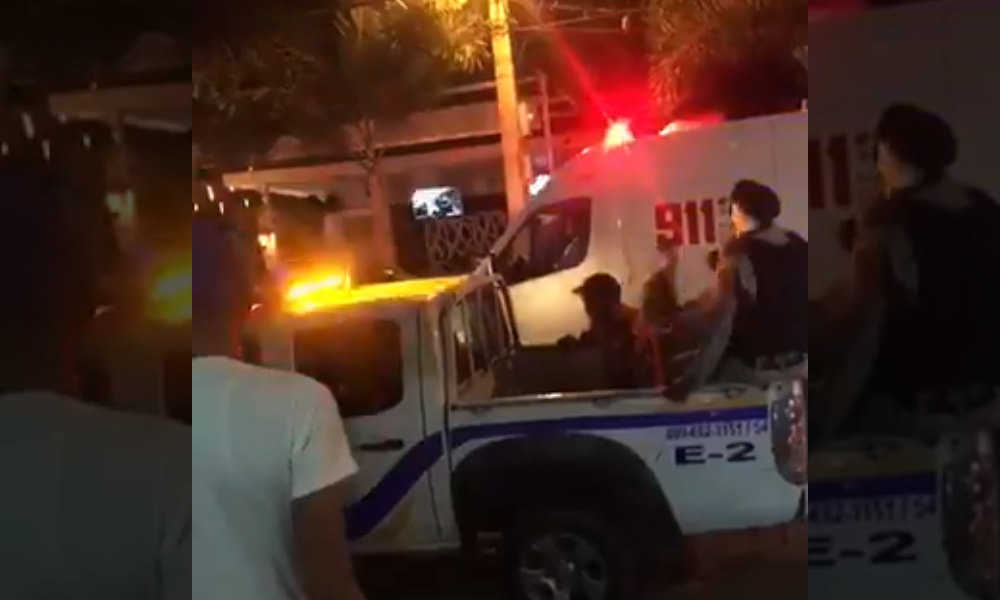 Baseball star David Ortiz, who is well-known as Big Papi, was seriously injured when someone opened fire at a bar in the Dominican Republic, witnesses and local officials say. He underwent emergency surgery and his life is no longer in danger.

The shooting happened at 9:20 p.m. on Sunday at the Dial Bar and Lounge in Santo Domingo Este, a community on the outskirts of the capital. Surveillance video showed a man opening fire behind Ortiz, who was sitting outside along with other people.
The former Boston Red Sox slugger was shot in the back and the bullet exited through his stomach, a witness said. Ortiz, who is 43 years old, was rushed to an area hospital and underwent emergency surgery, after which his life was no longer in danger. His condition was described as stable.
Color Visión anchor Jhoel Lopez, who was sitting next to Ortiz, was shot in the leg and was treated for non-life threatening injuries.
The suspect was beaten by several bystanders and handed over to police, after which he was taken to hospital for treatment. His motive was not immediately known, but police said a robbery attempt had been ruled out, suggesting that he may have targeted Ortiz or someone else at the venue.
Moment of the shooting:
UPDATE: New video link pic.twitter.com/57hDgtJtuL

— BNO News (@BNONews) June 10, 2019
Minutes before the shooting:
Video grabado minutos antes de que hirieran de bala a @davidortiz pic.twitter.com/0kYzoLPVys

— Periódico El Día (@ElDia_do) June 10, 2019