North Dakota Amber Alert: Leahmae Morsette missing from Bismarck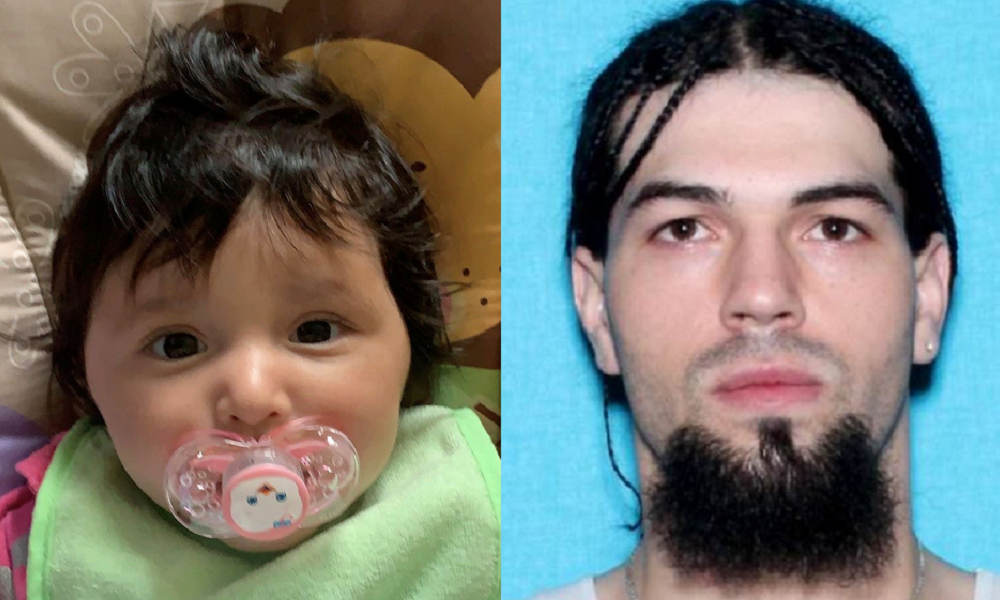 UPDATE: The amber alert has been canceled. Leahmae was found safe.
A North Dakota Amber Alert has been issued for 7-month-old Leahmae Morsette after she was reported missing from Bismarck, local officials say. Her mother has been arrested and anyone with information is urged to call 911 immediately.
Leahmae was last seen at 1 a.m. on Monday in the 300 block of West Arbor Avenue, according to the Bismarck Police Department. Her mother is believed to have left her in the care of a 31-year-old man and reported her missing at 9 p.m.
The suspect was identified as Cole Pfaff, who is described as a 31-year-old white male with brown hair and brown eyes, standing 6 feet 1 inch tall and weighing 240 pounds. The nature of his relationship to the child, if any, was not immediately known.
The child's mother has been arrested for child neglect and preventing arrest on a felony charge.
Leahmae is described as a 7-month-old Native American female with black hair and brown eyes. She may be wearing a tan onesie with shorts over the top or a magenta top with pink shorts. She may also be in a stroller with a blue and white unicorn diaper bag.
Anyone who sees Leahmae or Pfaff is urged to call 911 immediately, or call the Bismarck Police Department at 701-223-1212 if you have any other information that could help investigators.
This is an amber alert. Please check back or follow @BNONews on Twitter as details become available. If you want to receive breaking news alerts by email, click here to sign up. You can also like us on Facebook by clicking here.