Temperature in France breaks record as European heat wave continues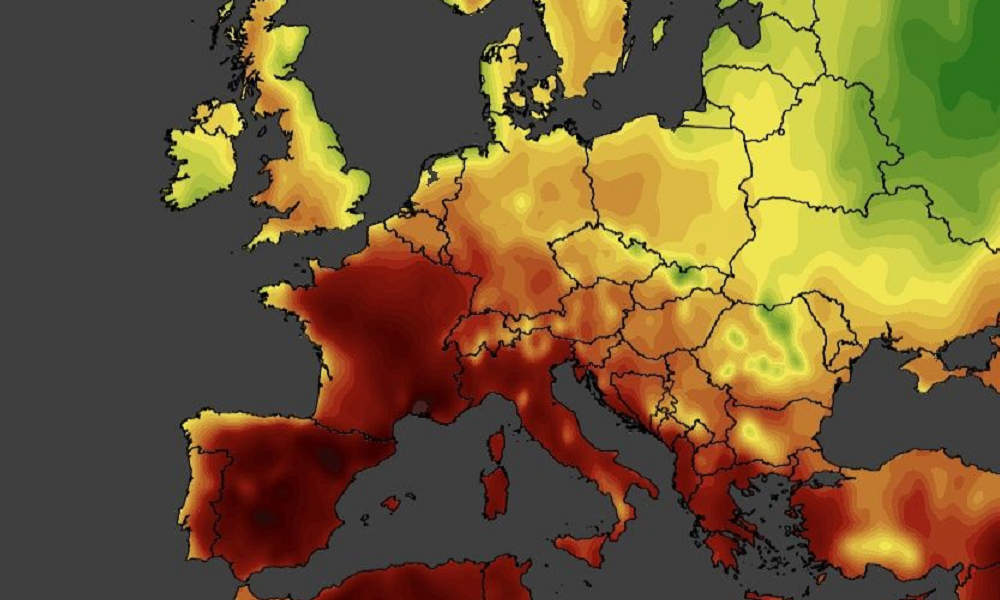 UPDATE: On July 19, Météo-France announced that a review of measurements found that the maximum temperature reached 46.0°C (114.8°F) in Verargues, which is close to Gallargues-le-Montueux.
Temperatures in France reached 45.9 degrees Celsius (114.6 degrees Fahrenheit) on Friday, breaking the country's all-time record, forecasters say. A number of deaths have been reported as swathes of Europe continue to swelter under extreme heat.
Météo-France said it recorded the new record-high in Gallargues-le-Montueux, a town about 25 kilometers (16 miles) northeast of Montpellier, at 4:20 p.m. on Friday. In Villevieille, also in southern France, the official temperature peaked at 45.4°C (113.7°F).
At Montpellier Airport, the temperature reached 42.5°C (108.5°F) on Friday afternoon, an increase of nearly 5 degrees Celsius (nearly 9 degrees Fahrenheit) when compared to the station's previous record in 2017, according to Météo-France.
The temperature in Gallargues-le-Montueux easily broke the country's all-time record, which was set during the European heat wave in August 2003, when the temperature in southern France reached 44.1°C (111.4°F). The 2003 record was broken in at least 12 different places on Friday.
Large parts of Europe have experienced extreme heat this week, and the heat wave is forecast to continue over the next few days. Near-record temperatures have been recorded in Germany, Switzerland, and other countries.
A number of deaths have been reported in connection with the heat wave, but heat-related deaths are historically under-reported, which means the actual death toll could be significantly higher. The European heat wave in 2003 was blamed for more than 70,000 deaths in 16 countries.
The highest temperature ever recorded in the world was measured in California's Death Valley in July 1913, when the temperature reached 56.7°C (134°F). A temperature of 53.9°C (129°F) was recorded in Kuwait in 2016, making it the world's highest temperature since the 1940s.