'Active shooter' scare at Pease Air National Guard Base in New Hampshire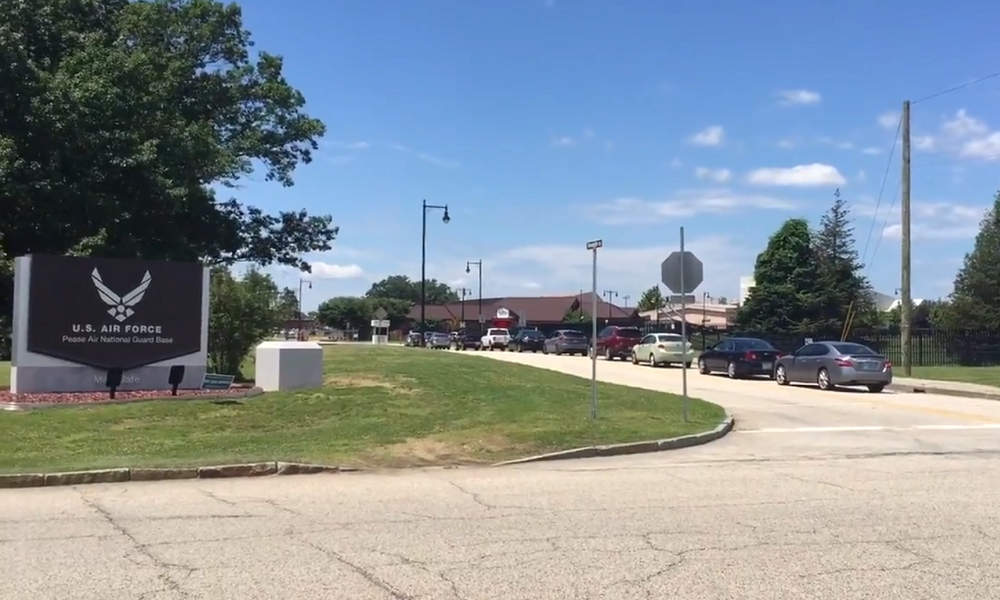 Pease Air National Guard Base near Portsmouth, New Hampshire, was put on lockdown Tuesday amid reports of a shooting, but nothing was found and there were no reports of injuries, officials say. The lockdown has been lifted.
The incident began on late Tuesday morning when witnesses reported hearing possible gunfire at the base near Portsmouth. The base was immediately put on lockdown and officers treated it as an active shooter situation as a precaution.
"A loudspeaker at Pease Air National Guard Base is currently sounding 'lockdown' every 30 seconds or so," Seacoast Online reporter Hadley Barndollar said. "Front gate is locked and cars are not being allowed in. Local and state police seen entering base."
Officers searched the base for more than an hour and were unable to find any evidence of a shooting. There were also no reports of injuries and the all-clear was given at about 12:45 p.m.
Loudspeaker announcing lockdown at Pease ANG base. Front Gates locked. Local and state police seen entering base. Updates to follow. pic.twitter.com/O3MpFbXZXn

— Seacoastonline.com (@seacoastonline) July 2, 2019