Strong earthquake hits off Indonesia's Bali island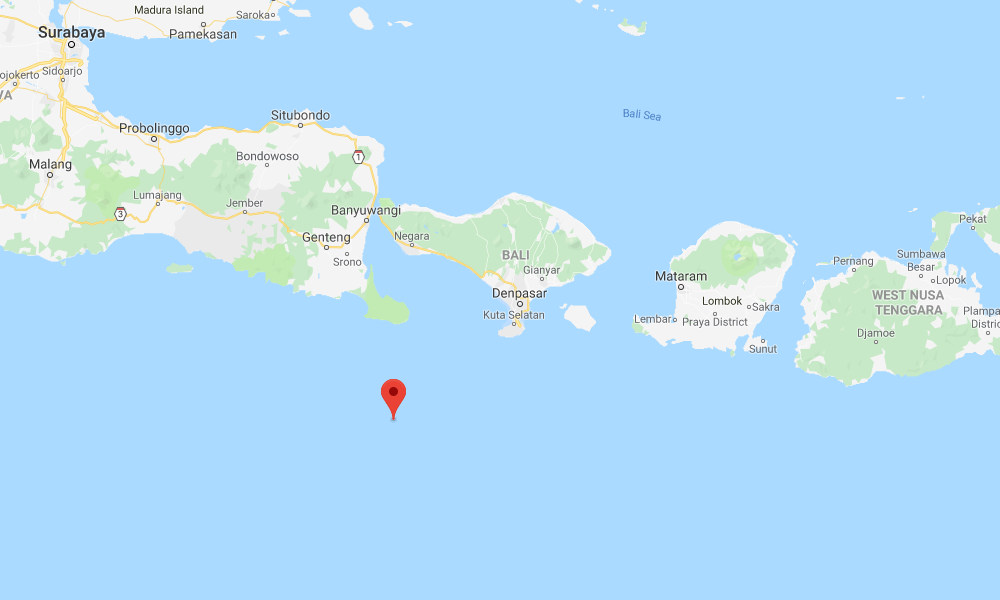 A strong 6.0-magnitude earthquake struck off Bali on early Tuesday, waking many people at Indonesia's top tourist destination, seismologists and witnesses say. There were no reports of serious damage and no tsunami warnings were issued.
The earthquake, which struck at 8:18 a.m. local time on Tuesday, was centered in the Indian Ocean, about 88 kilometers (54 miles) southwest of Denpasar, the main gateway to the island. It struck at a depth of 83 kilometers (51 miles), which is relatively deep.
Indonesia's seismological agency BMKG said the earthquake had a preliminary magnitude of 6.0. The U.S. Geological Survey (USGS) put the magnitude slightly lower, at 5.7.
Because it was close to land, many residents and tourists on Bali said the earthquake was strong enough to wake them up. There were no immediate reports of damage or casualties, and BMKG said there is no threat of a tsunami.
Many people who reported their experience said the earthquake felt strong but was "very short," lasting only a few seconds. "No major damage or panic as it is early and not many people on the street yet," said Ella Blake, a visitor from England.
Indonesia is on the so-called 'Pacific Ring of Fire', an arc of fault lines circling the Pacific Basin that is prone to frequent and large earthquakes. A 7.2-magnitude earthquake struck Indonesia's Maluku Islands on Sunday, killing at least 2 people and damaging more than 160 homes.
Hotel guests (me among them) are being evacuated and assembled in front of hotel after an estimated 6.0 earthquake near #Bali. pic.twitter.com/091EfqxD3n

— Hathai Pia (@HathaiPia) July 16, 2019