David Koch, billionaire and conservative activist, dead at 79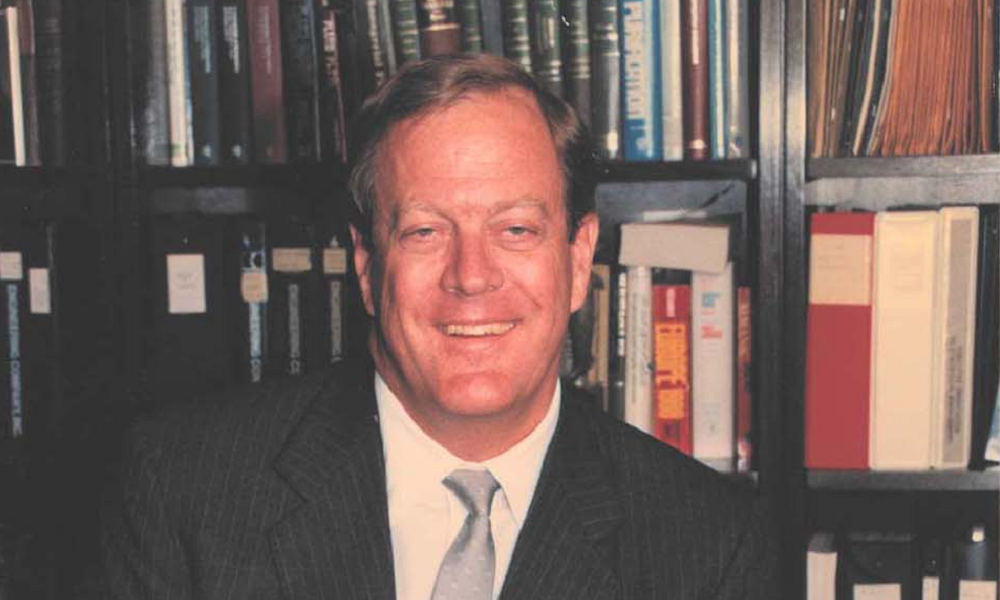 Billionaire industrialist and political activist David Koch, one of the richest people in the world and a major donor to libertarian and conservative causes, has died after a decades-long battle with cancer, his brother says. He was 79 years old.
"It is with a heavy heart that I announce the passing of my brother David," Koch Industries CEO Charles Koch said in a statement on Friday morning. "Anyone who worked with David surely experienced his giant personality and passion for life."
David was diagnosed with prostate cancer nearly three decades ago and he retired from Koch Industries in June 2018, when his brother said David's health had "continued to deteriorate" since being hospitalized in the summer of 2016. David retained the title director emeritus.
"Twenty-seven years ago, David was diagnosed with advanced prostate cancer and given a grim prognosis of a few years to live," Charles said. "David liked to say that a combination of brilliant doctors, state-of-the-art medications and his own stubbornness kept the cancer at bay. We can all be grateful that it did, because he was able to touch so many more lives as a result."
David Koch and his elder brother, Charles, have been an influential force in American politics since the early 1980s. Their influence largely stems from a fortune which is centered around Koch Industries, which was founded by their father Fred Koch in 1940. The company refines crude oil, produces fertilizer and makes Dixie cups and Quilted Northern toilet paper.
Over the years, the Koch brothers have donated large sums of money in support of organizations to mobilize voters and to support conservative and libertarian politicians. In 1980, David was the Libertarian Party's vice presidential candidate, but he and his running mate Ed Clark were defeated by Republican candidate Ronald Reagan.
The Koch brothers were critical of President Donald Trump and launched a multi-million dollar campaign against his tariffs, which led to a tweet from the president last summer. "The globalist Koch Brothers, who have become a total joke in real Republican circles, are against Strong Borders and Powerful Trade. I never sought their support because I don't need their money or bad ideas," Trump said.
Two years earlier, just months before the 2016 presidential election, Trump took another swipe at the Koch brothers. "I turned down a meeting with Charles and David Koch. Much better for them to meet with the puppets of politics, they will do much better!", Trump said on Twitter.
David's net worth was estimated to be $50.5 billion on March 4, according to Forbes magazine, making him the 11th richest person in the world. In 2015, the magazine ranked him as the 29th most powerful person in the world.
In addition to being a political donor, David was also a long-time philanthropist. He and his foundation donated hundreds of millions to cancer research and medical centers, and he served as a board member of the Prostate Cancer Foundation. He also gave $100 million to the New York State Theater at Lincoln Center, $65 million to renovate the plaza at the Metropolitan Museum of Art, and $1 million to support education programs for visitors to the September 11 Memorial & Museum.
David said he turned to philanthropy after surviving a plane crash at Los Angeles International Airport in 1991. When asked in 2014 what he wanted his tombstone to say, he told Barbara Walters: "I'd like it to say that David Koch did his best to make the world a better place and that he hopes his wealth will help people long after he has passed away."
David is survived by his wife Julia and their three children.