New York Amber Alert: Sincere Gilchrist abducted in Brooklyn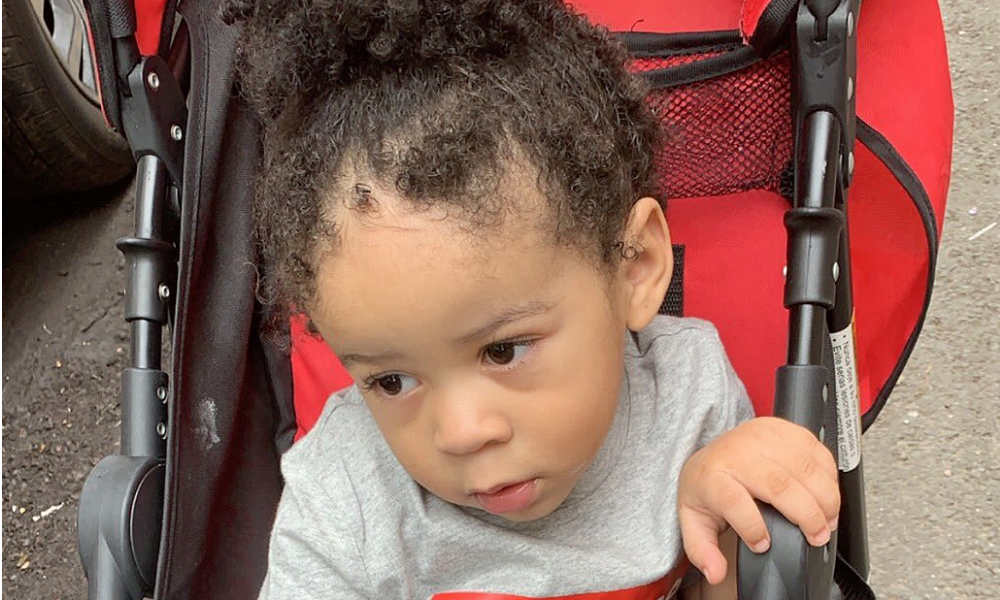 UPDATE: The amber alert has been canceled. Sincere was found safe.
A New York State Amber Alert has been issued for 1-year-old Sincere Gilchrist after the car he was in was stolen in Brooklyn, local officials say. Anyone with information is urged to call 911 immediately.
The incident happened at about 6:50 p.m. on Monday when a car was stolen near 95 Kingston Avenue in Brooklyn, according to the amber alert, which was issued just before 9 p.m. Sincere was sitting in the rear seat on the passenger side of the vehicle.
The suspect has not been identified, but the vehicle which was stolen is a white SUV Mitsubishi with New York license plate HYB6531. "The child was taken under circumstances that lead police to believe that they are in imminent danger of serious harm and/or death," the amber alert said.
Sincere is described as a 1 year, 8-month-old black male with brown hair and brown eyes, standing 2 feet tall and weighing 35 pounds. He was last seen wearing a gray t-shirt with "Supreme" in red, black shorts with "Supreme" in red, and Nike multi-color sneakers.
Anyone who sees Sincere or the stolen vehicle is urged to call 911 immediately, or call the New York Police Department at (866) NYS-AMBER if you have any other information that could help investigators.
This is an amber alert. Please check back or follow @BNONews on Twitter as details become available. If you want to receive breaking news alerts by email, click here to sign up. You can also like us on Facebook by clicking here.
#BREAKING: car found on Park Place in #CrownHeights, baby safe. @NYPDBklynNorth searching for four suspects. #abc7ny pic.twitter.com/jy1ImHra5K

— Josh Einiger (@JoshEiniger7) August 6, 2019