10 injured in shooting at Alabama football game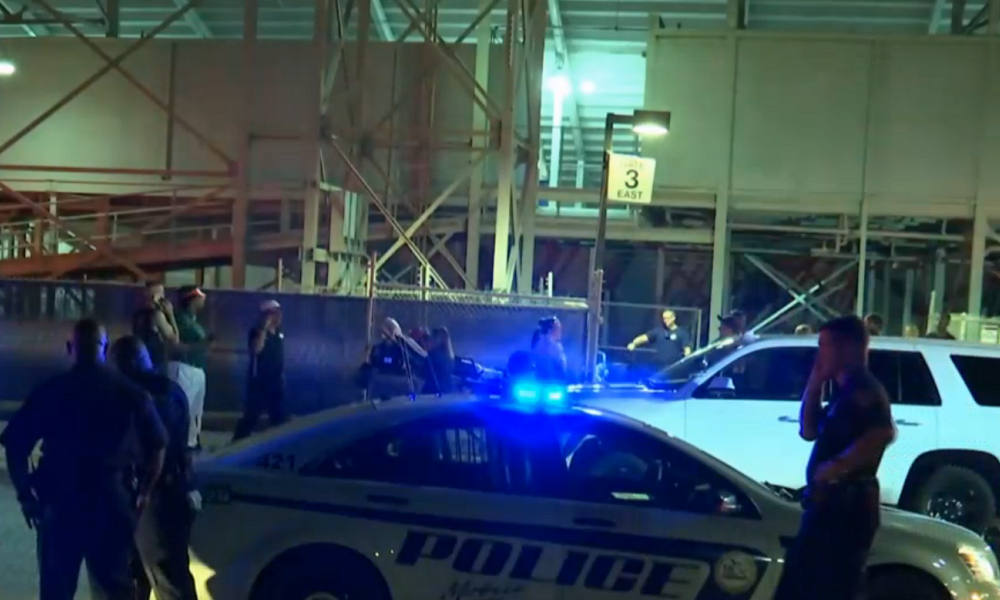 Update: Police later clarified that 9 people suffered gunshot wounds while two others were injured in the panic.
At least 10 people have been injured in a shooting at the end of a football game at Ladd-Peebles Stadium in Mobile, Alabama, local officials and witnesses say. A 17-year-old boy later turned himself in and was charged with attempted murder.
The incident happened just after 9:30 p.m. on Friday when officers were called for an "active shooter" at Ladd-Peebles Stadium in Mobile, where a high school football game was just coming to an end. Witnesses said it followed a fight in the stands.
"We have at least 10 gunshot wound victims that have been taken to various hospitals here in the city," Mobile Police Chief Lawrence Battiste told reporters. "We've had one individual because of the shooting that had a seizure and another injured his hand trying to get out of the way of what was going on."
There were conflicting reports on whether the 10 victims referred to by Battiste had all suffered gunshot wounds, but Mobile Fire-Rescue said five of the injured were taken to hospital in critical condition. No one is believed to have suffered life-threatening injuries.
After the shooting, two persons of interests were taken into custody, but the suspected shooter surrendered himself to police on early Saturday morning. 17-year-old Deangelo Parnell has been charged with 9 counts of attempted murder. A possible motive was not immediately known.
Friday night's football game was between Leflore High School and Williamson High School. Williamson beat Leflore 10-0. Battiste said the shooting occurred on the Leflore side of the stadium, but the identities of the victims were not immediately released. All of them are said to be teenagers between the ages of 15 and 18.
This should never happen but especially not at a freaking high school football game ugh pic.twitter.com/4oVlrDfLK0

— carol robinson (@RobinsonCarol) August 31, 2019
BREAKING: 10 people shot and 2 detained at Ladd-Peebles Stadium. Here's what the scene looks like right now. @mynbc15 pic.twitter.com/arBZgxqUkU

— Jaysha Patel (@Jaysha_WPMI) August 31, 2019
MPD Arrest: 17-year-old Deangelo Parnell was arrested early Saturday morning after being identified as the suspect involved in a shooting that left 10 victims injured at Ladd Stadium on Friday night, August 29, 2019. Parnell is charged with (9 Counts) of Attempted Murder. pic.twitter.com/LomvZczjka

— Mobile Police (@MobileALPolice) August 31, 2019