34 feared dead as scuba diving boat catches fire off California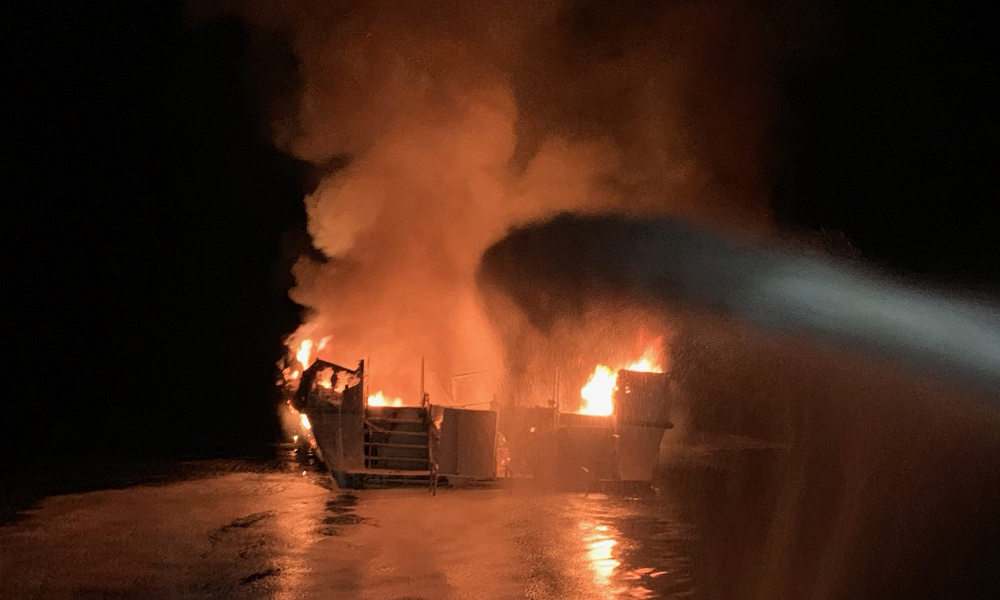 More than 30 people are feared to have died in a boat fire near Santa Cruz Island off the coast of Southern California, local officials say. Five crew members who were sleeping on the top deck were rescued by a good Samaritan before the boat sank.
The incident happened at about 3:15 a.m. on Monday when a 75-foot scuba diving boat called "Conception" caught fire while anchored about 20 yards (18 meters) off the northern side of Santa Cruz Island. A total of 38 people were on board.
The cause of the fire was not immediately known, but photos released by officials showed that the vessel was fully engulfed in flames. "Fire department crews were fighting the fire when the vessel sank 20 yards (18m) off shore in 64 feet (19.5m) of water," the U.S. Coast Guard said in a statement.
Five crew members who were sleeping on the top deck when the fire broke out were rescued by the pleasure craft "Great Escape," but 1 crew member and 33 passengers who were sleeping below deck were unable to get out. One of the rescued crew members suffered minor injuries.
By late Monday afternoon, 8 bodies had been found and 26 others were still unaccounted-for.
The identities of those on board were not immediately known, but the vessel was owned by Truth Aquatics in Santa Barbara, according to the company's website. "The vessel currently has a portion of the bow sticking out of the water," the Coast Guard said.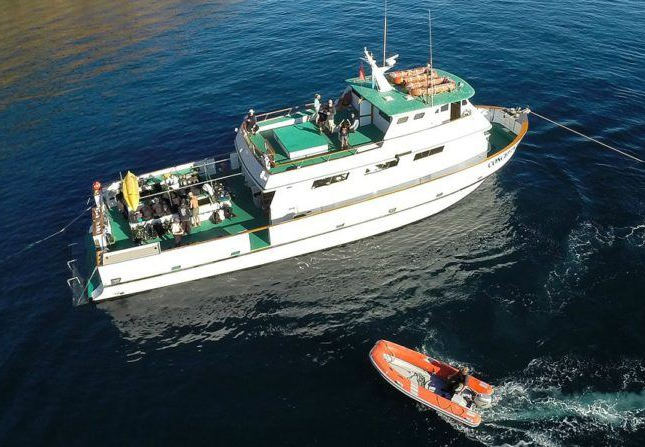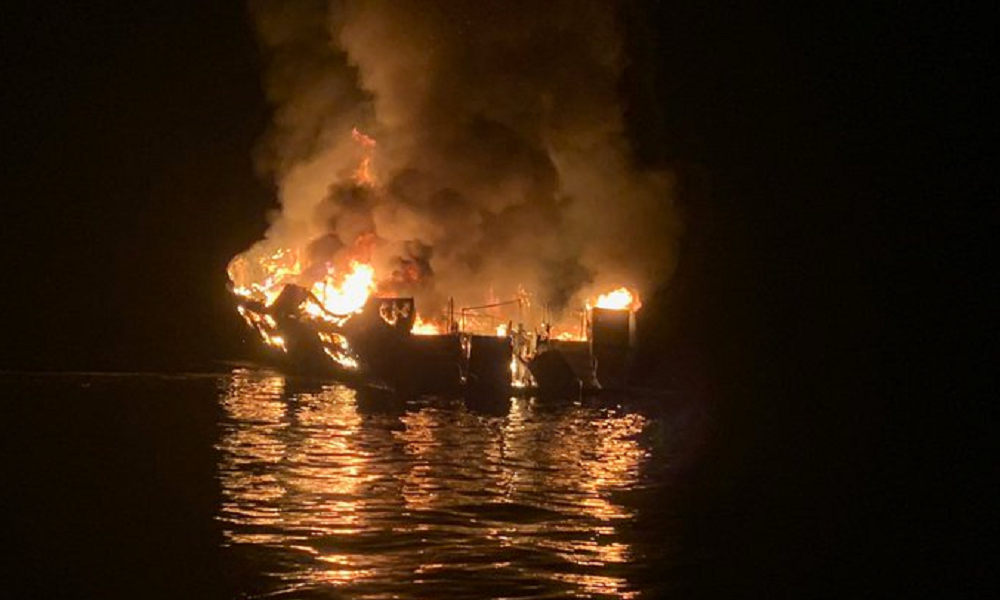 BREAKING Listen to the Mayday Call from the Diving Boat that caught fire off of the coast of Southern California. @nbcbayareahttps://t.co/pldCktQvGq pic.twitter.com/qCK0V1yXVl

— John Zuchelli (@tvzuke) September 2, 2019