Gabriella Yonko: Missouri girl, 16, abducted by older man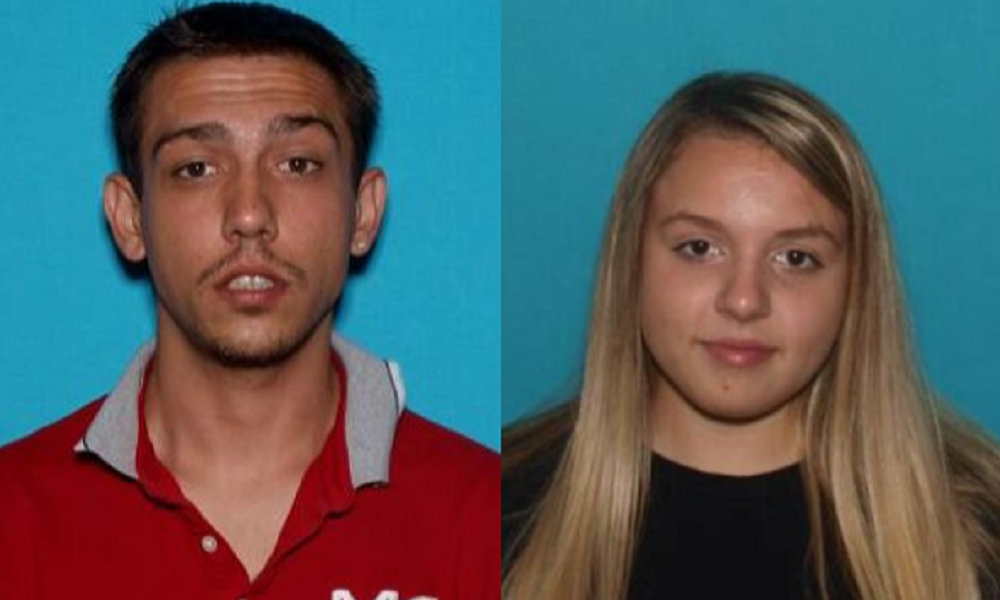 Police in Missouri are searching for 16-year-old Gabriella Yonko after she was abducted from her uncle's residence by a man who is known to be physically violent, local officials say. They are believed to have traveled to Illinois and anyone with information is urged to call 911.
The incident happened at about 10:45 p.m. on Monday when Gabriella was alleged to have been taken from her uncle's residence in the 9800 block of Treadway Lane in Edmundson, about 12 miles northwest of St. Louis. Details about what happened were not immediately released.
The suspect was identified as Christopher Johnson, a 26-year-old man from Breckenridge in Caldwell County, according to police. He's believed to have taken Gabriella in a black 2008 Lexus LS with Washington license plate BEC5322. The vehicle has no front plate and the windows have a dark tint.
"This suspect has a long criminal history including escaping from custody and is known to be physically violent," the Edmundson Police Department said in a statement on Wednesday morning. It said a phone used by Johnson was last located in northern Illinois, just east of Chicago.
"On September 24, 2019, after further investigation, it has been determined to be a child abduction," Edmundson Police said in the statement. Details about the nature of Johnson's relationship to the victim – if any – were not immediately released.
The Edmundson Police Department requested an amber alert for Gabriella, but the request was denied, according to a spokesman. Instead, the Missouri State Highway Patrol issued an Endangered Person Advisory, which said Gabriella "departed the residence" with Johnson overnight.
Anyone who sees Gabriella, Johnson, or the suspect vehicle is urged to call 911 immediately, or call the Edmundson Police Department at 314-428-4577 if you have any other information that could help investigators.