Strong earthquake hits off central Chile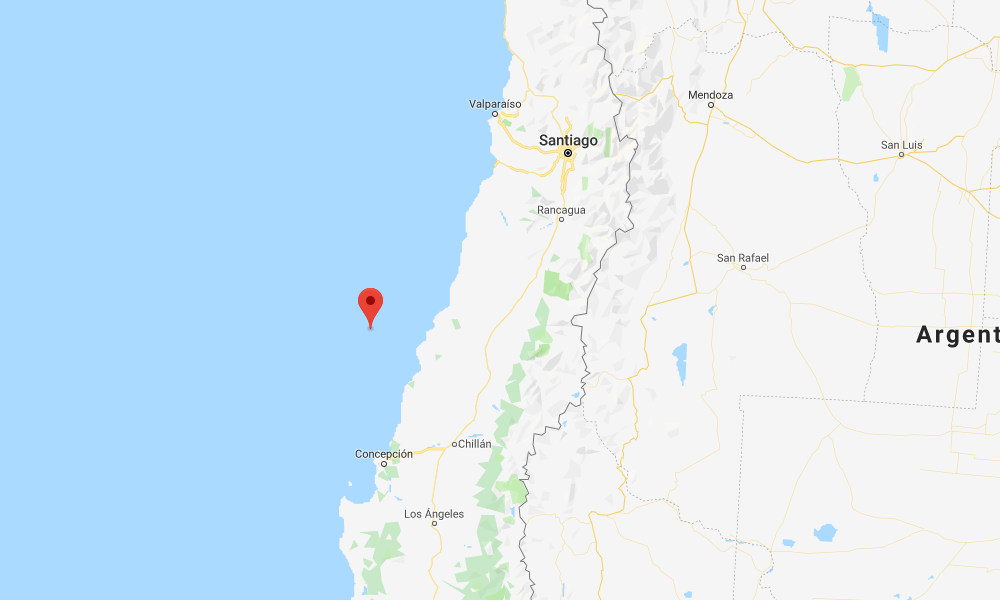 A strong 6.8-magnitude earthquake has struck off the coast of central Chile, with shaking felt as far away as Concepción and the capital Santiago, seismologists and residents say. No tsunami warnings have been issued.
The earthquake, which struck at 12:57 p.m. local time on Sunday, was centered in the Pacific Ocean, about 65 kilometers (40 miles) southwest of Constitución in Talca Province, or 146 kilometers (91 miles) north of Concepción.
The U.S. Geological Survey (USGS) said the earthquake measured 6.8, down from an initial estimate of 7.2, while Chile's seismological agency put the magnitude at 6.6. The earthquake struck at a depth of just 16 kilometers (10 miles).
"Based on all available data, there is no tsunami threat from this earthquake," the Pacific Tsunami Warning Center said in a bulletin.
Shaking was felt across the region, including in Concepción, Chillán, Rancagua, Santiago, Valparaíso, and Los Ángeles. "It was a strong earthquake and everything shook," one resident in Constitución told EMSC.
There were no immediate reports of serious damage or casualties.