3 dead, 2 injured in murder-suicide at Virginia home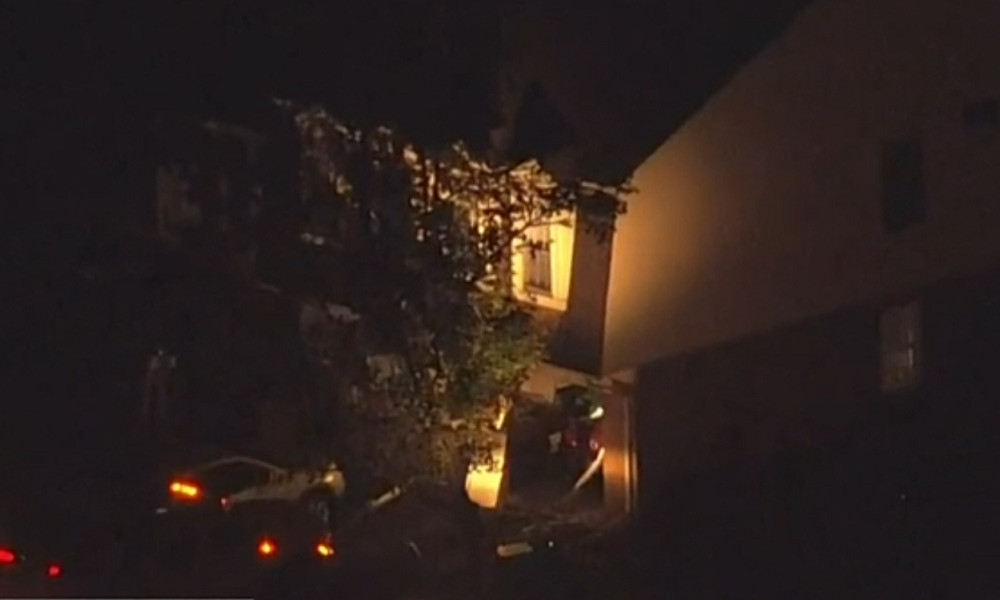 A man shot and killed his mother and a nephew when he opened fire during a domestic dispute at a home in northern Virginia, local officials say. He also shot and injured two police officers before turning the gun on himself.
The incident happened at about 9:11 p.m. ET on Monday when a woman called police to report that her son had threatened her with a gun at a home in Burke, about 15 miles (24 kilometers) southwest of Washington, D.C. One of the suspect's nephews, an adult male, was able to flee the home.
Fairfax County Police Chief Edwin Roessler Jr. said at a press conference on Tuesday afternoon that gunshots were heard as the mother was calling 9-1-1. "We know at least the mother, the first victim, was shot as the call was coming in," the police chief said.
When three officers arrived at the scene, in the 6100 block of Wicklow Drive, and tried to enter the residence, the suspect approached them and opened fire with a shotgun, Roessler said. Two of the officers were injured by shrapnel when one of the rounds hit the officers' ballistic shield.
"One of the reaction team officers behind the ballistic shield returned fire multiple times to overcome the deadly force being deployed upon the officers by the suspect," Chief Roessler said. "The suspect then retreated deeper into the home."
Police retreated from as well and the two injured officers were treated for non-life threatening injuries. A SWAT team entered the home more than four hours later and the bodies of three people were found: the suspect, his mother, and one of his nephews.
"There is evidence of an apparent, ongoing family issue that escalated and the suspect using deadly force upon his relatives," Roessler said. "During the argument, it appears the victims fled to various parts of the home to avoid harm from the suspect. When the suspect found victim 1 in a bedroom, he immediately shot that victim. The suspect then located victim 2 in a bathroom and immediately shot that victim."
The suspect appeared to have died of a self-inflicted gunshot wound after the shootout with police, Roessler said. The identities of either the suspect or the victims were not immediately released, nor were details about the nature of the family dispute.