North Korea fires submarine-launched ballistic missile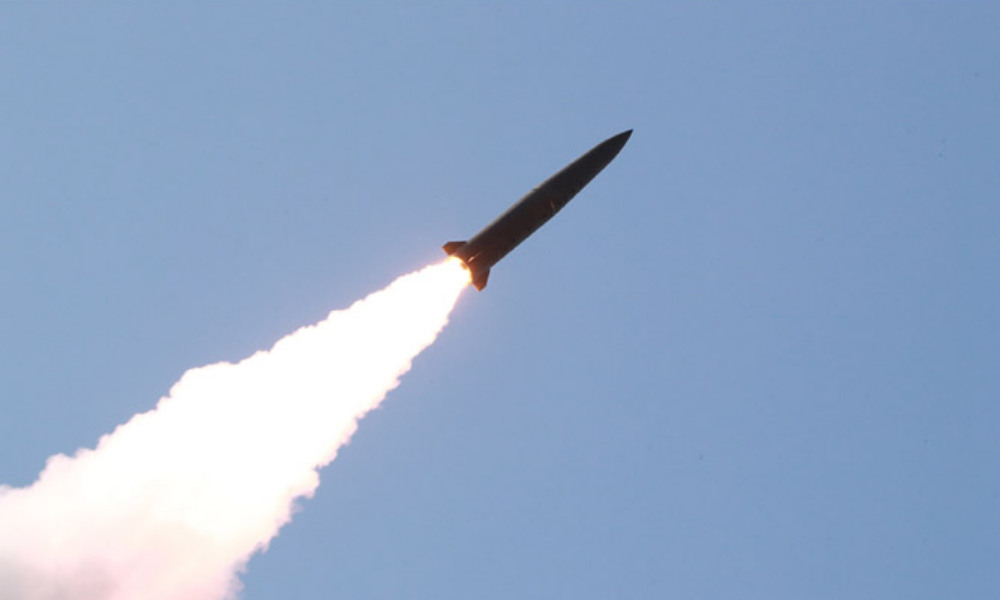 North Korea test-fired a submarine-launched ballistic missile on Wednesday morning, just hours after agreeing to resume long-stalled nuclear talks with the United States, South Korean officials say. It was also the missile with the longest range in nearly two years.
The test happened at about 7:11 a.m. on Wednesday when a missile was fired off the east coast near Wonsan in Kangwon Province, according to South Korea's military. CNN, citing U.S. officials, reported that the missile was not fired from a submarine but from a launch platform designed for missile tests.
The missile flew a distance of 450 kilometers (280 miles) and reached an altitude of 910 kilometers (565 miles) before falling in the Sea of Japan, South Korea said, making it the longest range in nearly two years. Missiles of this range are also referred to as intermediate-range ballistic missiles (IRBMs).
"If flown on a standard trajectory with the same payload, that missile would have a maximum range of about 1,900 km (1,200 miles)," said David Wright, a co-director of the Global Security Program at the U.S.-based Union of Concerned Scientists.
Japan initially reported that two missiles were launched, but Defense Minister Tarō Kōno later clarified that the missile appeared to have separated. One of those parts reached Japan's exclusive economic zone (EEZ). Planes and ships in the area were not affected.
North Korea has conducted 11 rounds of launches since early May, and Wednesday's launch follows the test-firing of two short-range projectiles on September 10. A few weeks earlier, on August 24, North Korea fired two short-range missiles while testing a "super-large multiple rocket launcher."
Tensions have been rising since a failed summit between U.S. President Donald Trump and North Korean leader Kim Jong Un at the end of February. The talks in Vietnam broke down when the U.S. refused to lift sanctions in return for North Korea's pause in nuclear and long-range missile testing, as well as the dismantling of several sites.
The latest round of testing, however, came just hours after the U.S. and North Korea announced that working-level nuclear talks between the two countries would continue on Saturday, following an initial contact on Friday. This would be the first official meeting between the U.S. and North Korea since Trump met Kim Jong Un in June.
Tensions were even higher in 2017, when North Korea carried out a nuclear test and a series of missile launches. Kim Jong Un declared the completion of the country's nuclear force after the successful test of a long-range missile which is capable of reaching all parts of the United States.