North Korean leader Kim Jong Un rides horse up sacred mountain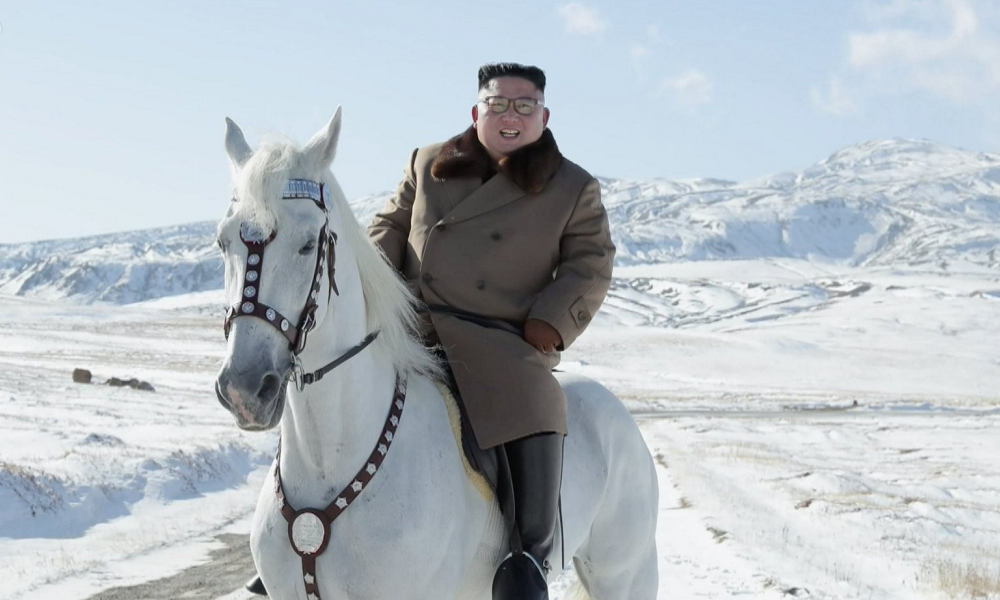 North Korean leader Kim Jong Un rode a white horse to a sacred mountain in what state-run media is calling "a great event of weighty importance," prompting speculation that it could be a signal that a major event or decision is forthcoming.
Kim was accompanied by senior party officials on his trip to Mt. Paektu, the highest mountain on the Korean Peninsula, according to state-run media. The news was announced by semi-retired TV anchor Ri Chun-hee, who occasionally returns to announce important news to the nation.
"His horseback march in Mt Paektu is a great event of weighty importance in the history of the Korean revolution," the state-run KCNA news agency said. "He, atop Mt Paektu on the horseback, recollected with deep emotion the road of arduous struggle he covered for the great cause of building the most powerful country."
KCNA added: "All the officials who accompanied him to the top of the mountain felt overflowing emotion and joy and convinced that there will be a great operation to strike the world with wonder again and advance the Korean revolution a step forward."
Mt. Paektu is considered to be one of the most sacred places in North Korea.
The government claims that Kim's father, the late Kim Jong-il, was born in 1942 "under a double rainbow as a new star appeared in the heavens" at a secret military camp on the Paektu Mountain in what was then known as Japanese Korea. Soviet records indicate Kim Jong-il was likely born a year earlier, in the village of Vyatskoye.
Kim's trip to Mt. Paektu has prompted speculation that a major event or decision is forthcoming.
The last time Kim went on a similar trip to the mountain was in December 2017, just weeks before his New Year's address in which he declared the completion of North Korea's nuclear force. He also reached out to South Korea, which led to a series of historic meetings and improved relations with both South Korea and the U.S.
This progress is now at stake as tensions have been rising ever since a failed summit in Vietnam at the end of February between Kim and U.S. President Donald Trump. The talks broke down when the U.S. refused to lift sanctions in return for North Korea's pause in nuclear and long-range missile testing, as well as the dismantling of several sites.
North Korea has carried out 11 rounds of missile launches since early May, including the test of a submarine-launched ballistic missile on October 2. It was the most provocative missile test in nearly two years and came just days before long-stalled nuclear talks with the U.S. were set to resume. The talks in Stockholm ended in failure and North Korea has said it is no longer willing to talk with the U.S. until it ends its "hostile policy."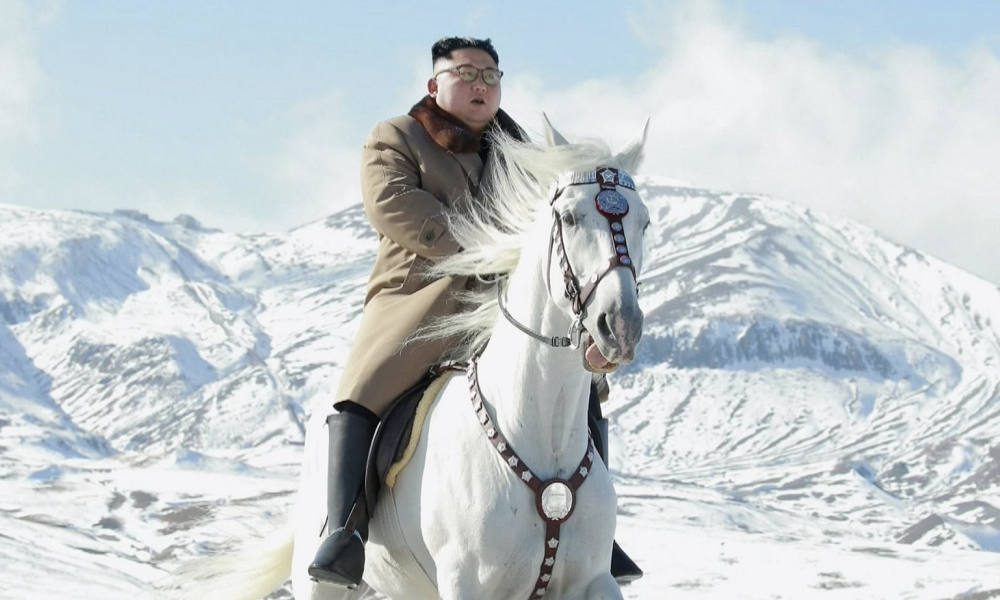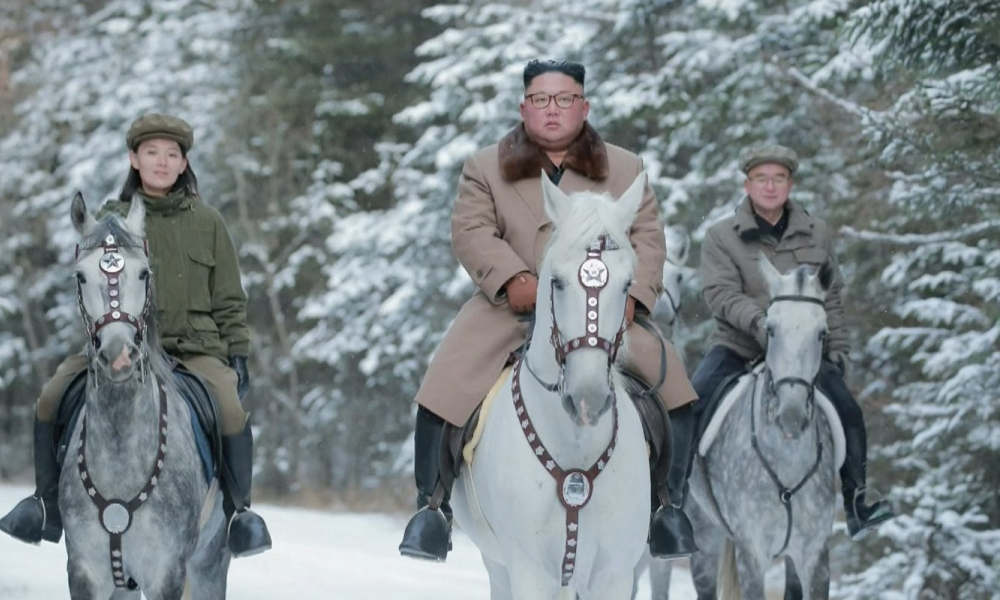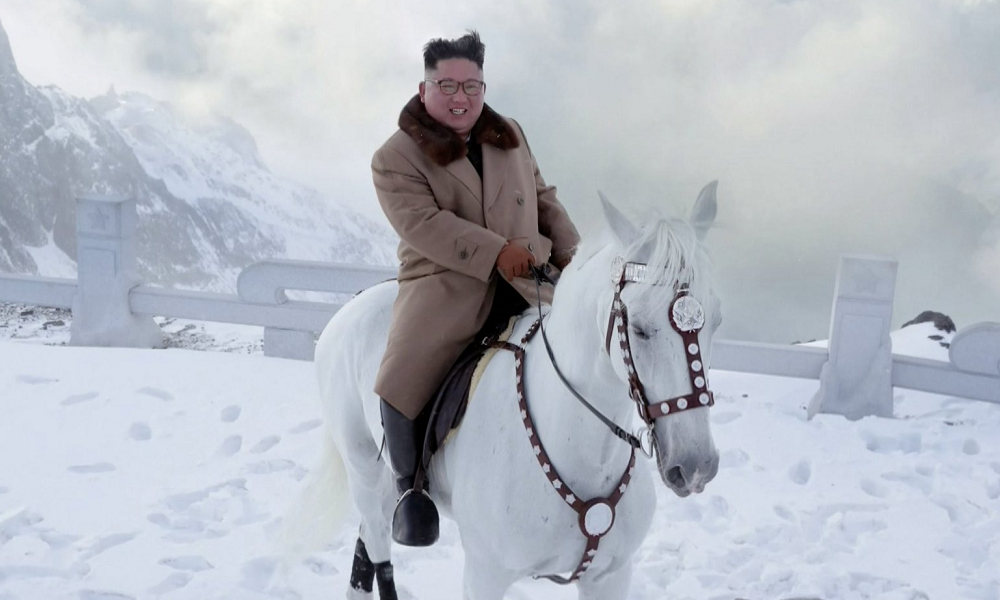 Kim Jong-un's ride on a white horse now available with commentary from state TV senior presenter Ri Chun-hee pic.twitter.com/yrSFKF7gsz

— BBC Monitoring (@BBCMonitoring) October 16, 2019