2 people shot outside Vancouver, Washington, elementary school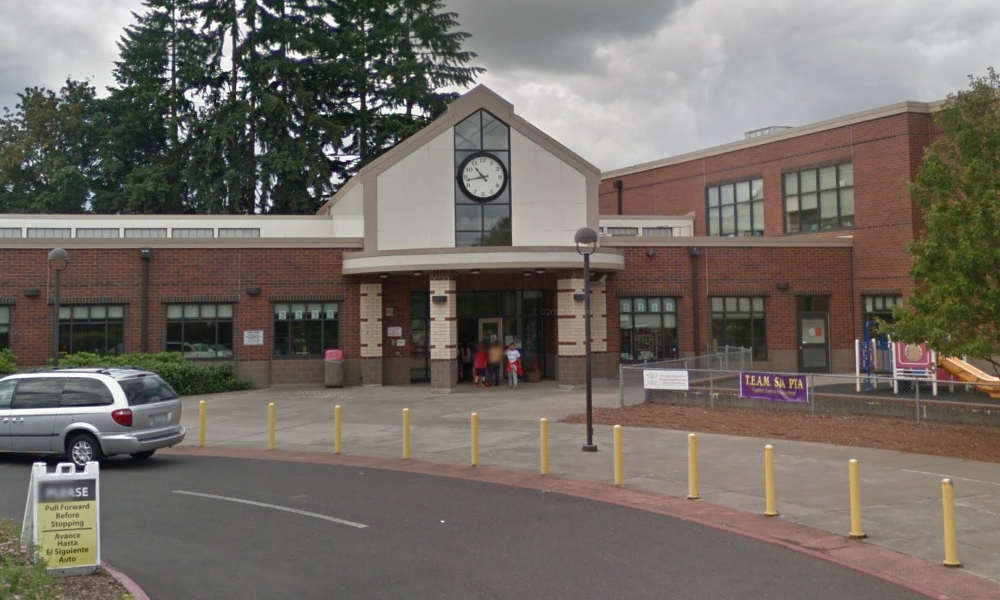 Two women have been shot after someone they knew opened fire on their vehicle outside a Vancouver, Washington, elementary school, local officials and witnesses say. The suspect fled the scene and turned the gun on himself while being pursued by deputies.
The incident began at about 3:20 p.m. on Tuesday when Clark County deputies were called for a shooting in the parking lot of Sarah J. Anderson Elementary School in northeast Vancouver. Upon arrival, they found two adult women who had been shot.
"A description of the suspect and suspect vehicle was obtained. The suspect was located and a pursuit ensued," the Clark County Sheriff's Office said in a statement. "The suspect eventually stopped at Padden Parkway and Andresen Road and appears to have shot himself."
Both the victims and the suspect were taken to area hospitals but their conditions were not immediately known.
Sgt. Brent Waddell, of the Clark County Sheriff's Office, said the two victims were sitting inside a vehicle in the parking lot along with two children when the suspect opened fire. None of the children were hurt, and a third child was still inside the school.
"This seems to be an ongoing domestic-violence situation. There was a restraining order between the suspect and the victim," Waddell said. He could not confirm the identities or ages of those involved, but the suspect had reportedly been released from jail just last week.
Vancouver Public Schools said it was saddened by Tuesday's shooting. "Our thoughts are with the victims, students, families, staff and the entire Anderson community. We will support them however we can," the school district said in a statement.
November 27, 2019