Texas Amber Alert: Jaya Trevino abducted in San Antonio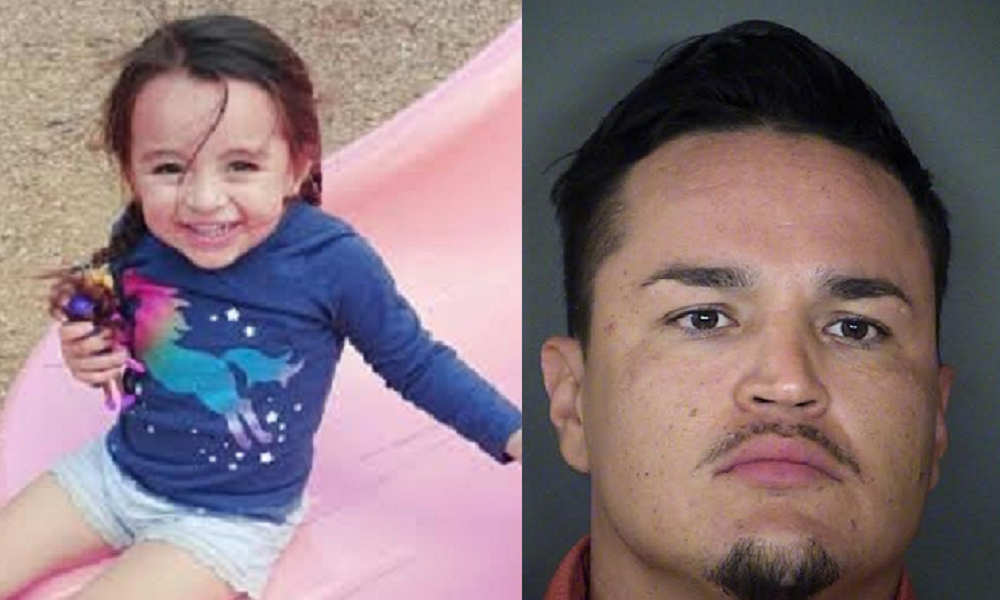 UPDATE: The suspect vehicle has been found, but Jaya and Trevino are still missing.
A Texas Amber Alert has been issued for 2-year-old Jaya Ailani Trevino after she taken by her father during an incident of domestic violence at a home in San Antonio, local officials say. Anyone with information is urged to call 911 immediately.
The incident happened at about midnight on Monday when the father, 33-year-old Juan Trevino, "kicked down the door" to his estranged wife's residence in the 10700 block of Shaenfield Road in San Antonio, according to the Bexar County Sheriff's Office.
Deputies said that, after Trevino kicked down the door, he threatened the mother with violence and shortly thereafter proceeded to assault her. Trevino then grabbed Jaya and ran out of the residence.
The mother said she saw Jaya's head slamming against the door as Trevino fled the scene, according to the amber alert. Jaya and Trevino were last seen entering a 2014 black Nissan Sentra with Texas license plate MSK 1273. It's unknown where he might be taking her.
Jaya, a 2-year-old white female, was last seen wearing a pink t-shirt with "Big Sister" written in pink and purple lettering and a diaper. Trevino, a 33-year-old white male, has several tattoos on both arms and a music note tattoo behind his left ear. He was last seen wearing a white cap, a black jacket, a blue Nike t-shirt, blue jeans, and white shoes.
Anyone who sees Jaya, Trevino, or the suspect vehicle is urged to call 911 immediately. If you have any other information that could help investigators, call the Bexar County Sheriff's Office Missing Persons Unit at (210) 335-6000, or send an email to [email protected].
TEXAS: Amber Alert for 2-year-old Jaya Trevino. Abducted during an incident of domestic violence in San Antonio. Suspect vehicle is a 2014 Black Nissan Sentra with TX plates MSK 1273. Call 9-1-1 if seen. (Source: Sheriff) pic.twitter.com/mspaT93iaT

— U.S. Emergency Alert (@ENSAlerts) November 5, 2019