3 dead in shooting at Pearl Harbor Naval Shipyard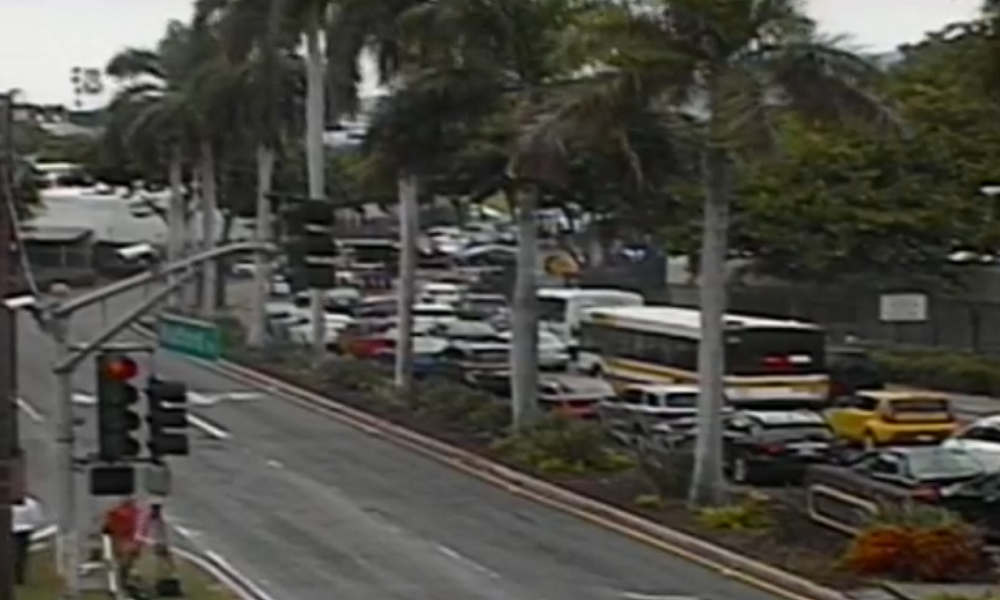 A U.S. service member has opened fire at the Pearl Harbor Naval Shipyard in Hawaii, killing two civilian workers before turning the gun on himself, local officials and witnesses say. A possible motive was not immediately known.
The incident happened just after 2:30 p.m. local time on Wednesday when officers were called for an "active shooter" at or near Dry Dock 2 at the shipyard. It was not immediately clear what, if anything, may have led to the shooting.
"I heard loud pops and I kind of recognized that as gunshots. I looked out the window and saw three people on the ground," a witness told local TV channel Hawaii News Now. He said the shooter, who was wearing a uniform, then turned the gun on himself.
The base was immediately put on lockdown and access gates were closed while security forces worked to secure the area. The lockdown was lifted once the shooter was confirmed dead.
"The shooter has been tentatively identified as a U.S. Sailor. He reportedly shot and injured three Department of Defense civilian workers, before killing himself," Joint Base Pearl Harbor-Hickam said in a statement. Two of the victims were later pronounced dead. The third is in stable condition.
A motive for Wednesday's shooting was not immediately known. It happened just three days before the anniversary of the Japanese attack on Pearl Harbor in 1941.
"I join in solidarity with the people of Hawai'i as we express our heartbreak over this tragedy and concern for those affected by the shooting," Governor David Ige said. "Details are still emerging as security forces at Joint Base Pearl Harbor Hickam investigate."
stuck at front gate of Hickam AFB, active shooter on Pearl Harbor pic.twitter.com/5S5UiVjhIO

— Joseph Stewart (@StewieLifts) December 5, 2019